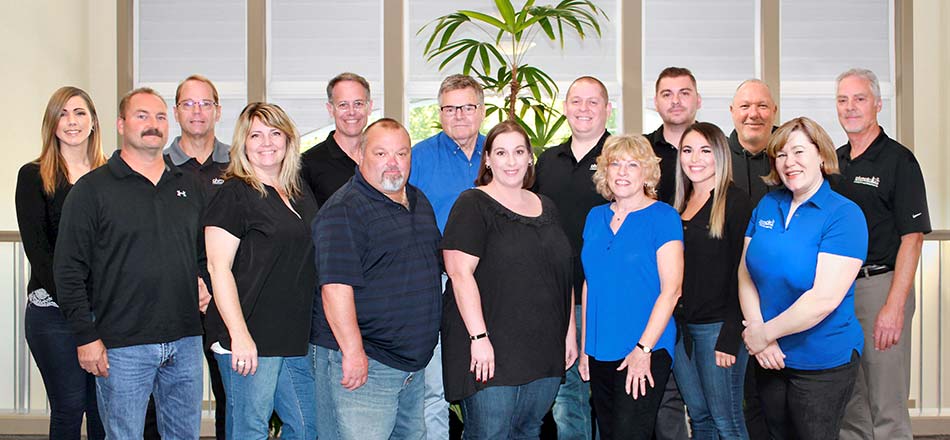 We're right here in your community, locally owned and operated. We have been providing beautiful, creative landscaping and servicing sprinklers, ponds, outdoor lighting and backflow assembly testing for over 40 years. The reasons we have been around for so long is two-fold:
We truly enjoy what we do. Our work provides us a sense of satisfaction, and because we like what we do, we have become a leader in the South Puget Sound community in landscape design, construction and service.
Customer referrals. Our company has enjoyed constant growth because people see our work, like it and call us. Nothing sells like word of mouth, and we sure enjoy all the nice things our customers have said about us over the years.
Take a moment to meet our admin team, designers, field staff, and our construction, maintenance and service crews.
Meet Our People at Olympic Landscape
Interested in joining the team here at Olympic Landscape?
At Olympic, the most powerful resource available to us is our people. It is the knowledge and expertise of our employees that enables us to compete successfully in our market. We firmly believe in providing quality to our customers and a quality workplace for our employees. Give us a call if you're interested in learning more about the employee opportunities available at Olympic. You can also check out our employment opportunities page and submit and application online.