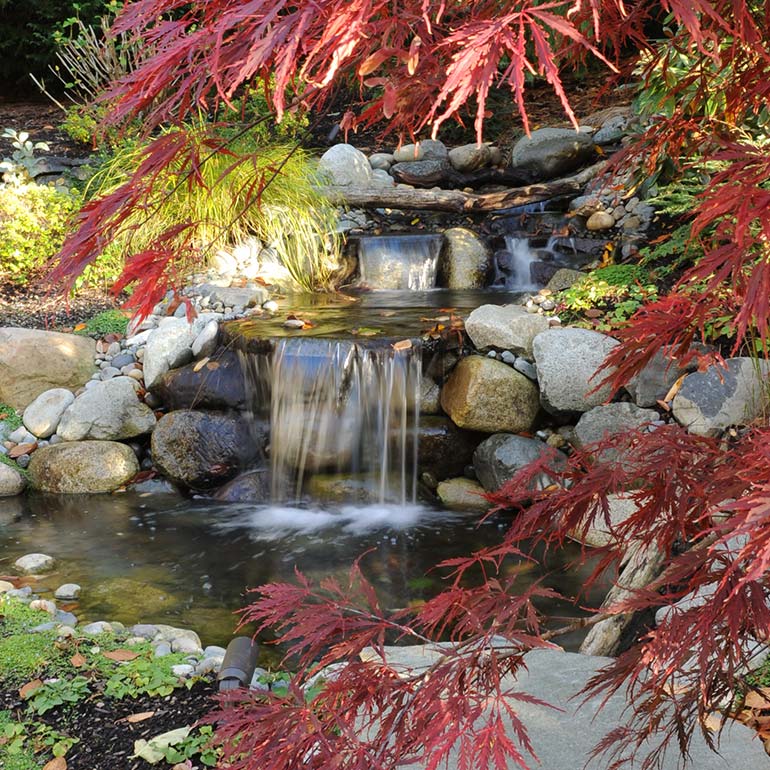 Gallery: Ponds and Water Features
Adding an elegant rock pond, waterfall, fountain or other unique water feature to your backyard can add tranquility and beauty to your outdoor space.  With our decades of professional design experience and technical expertise in water feature construction, Olympic Landscape can create the aquatic paradise you've always dreamed of! Get inspired by viewing some of our water feature projects in our gallery below.
Water Feature Design and Construction by Olympic Landscape
Ready to add a waterfall, pond, fountain or other special water feature to your backyard?
If you have the perfect waterfall, pond, fountain or unique water feature in mind that you'd like to add to your backyard, or need help with the design, Olympic is here to help! The landscape professionals from our team are easy to work with, and love what they do. We believe that you will enjoy the experience of creating the outdoor  space you've always imagined. 
We serve Tacoma, WA and other cities within the Puget Sound area. Let us know how we can help by giving us a call, or sending a message through our online form.
Explore our gallery for other stunning landscape design projects by Olympic Landscape.