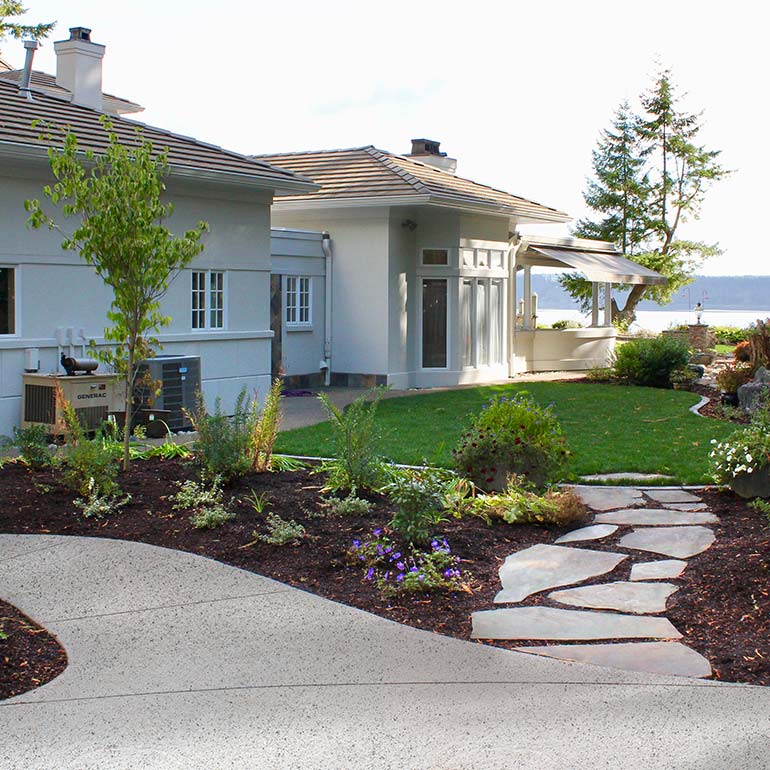 Gallery: Patios, Pathways and Steps
Patios, pathways and steps are permanent fixtures in your landscape. Make sure the lasting impression of these elements is a positive one. Beautiful stone patio designs will set a mood for your yard or garden. Professionally designed and installed pathways or steps by Olympic Landscape make navigating across your landscape an experience to enjoy. Take a moment to view our gallery of patios, pathways and steps, and become inspired for your own landscape project!
Stone Steps, Pathways and Patios Designed and Constructed by Olympic Landscape 
Looking for an experienced landscaper who can help you with your stone pathway, steps and patio design ideas?
Olympic Landscape is here to bring the vision of your outdoor space to life! With over 40 years of design, construction and installation of stone steps, pathways and outdoor patios, our team can make navigating across your yard or garden an enjoyable experience.  
Give us a call, or simply send a request with our easy online form today.
See more beautiful landscape design ideas and projects by Olympic by visiting another gallery below.