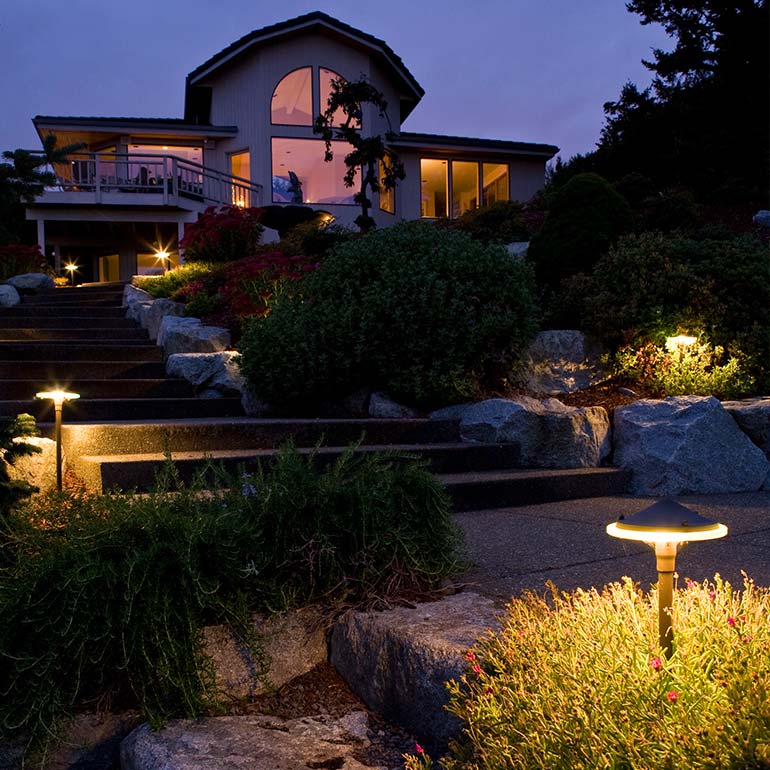 Gallery: Landscape Lighting
Olympic landscape can provide total outdoor lighting for your entire yard or garden, or illuminate only the best features of your landscape to accent your yard at night. Outdoor landscape lighting is an easy way to make a tasteful and lasting change to your property! Take a look at some of our previous projects to get inspired…
Total Outdoor Landscape Lighting for Your Home or Business 
Olympic Landscape can provide the professional outdoor lighting solution you're looking for.
Whether you would like to enhance the night time serenity or increase the security and safety of your commercial or residential property, Olympic's professional team can make it happen. 
Get in contact through our online form or give us a call.
Want to see more? Check out a different landscape design gallery below.