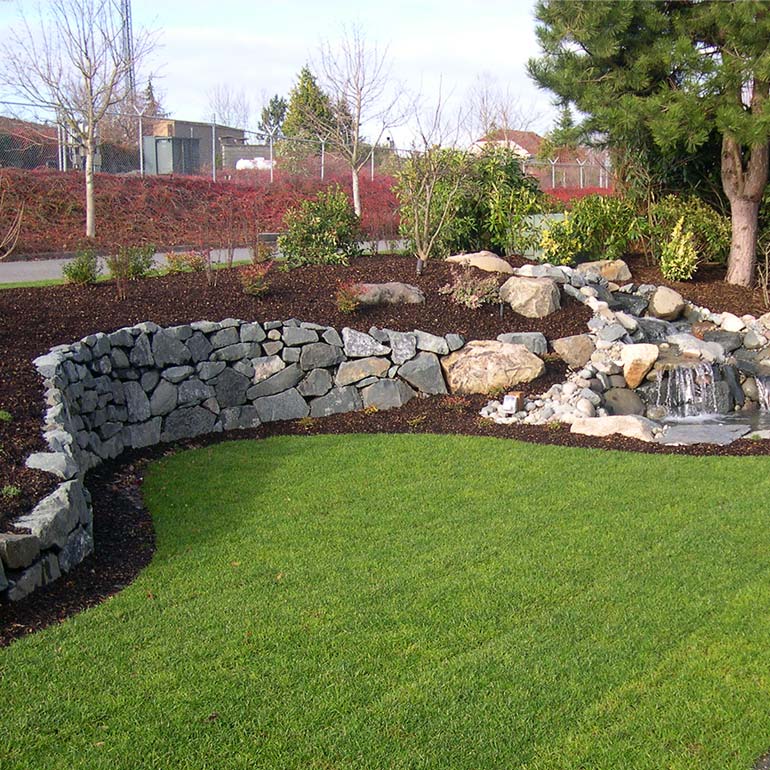 Gallery: Walls and Stone Work
Walls and stone work are a wonderful way to add substance to your property. A landscape hill retaining wall, when done right can be a visual highlight, not just a functional tool. Retaining walls can add a touch of taste to your yard, just as landscaping privacy fences, and stone patio designs do. Check out some beautiful projects done by Olympic Landscape, and get inspired for your own residential or commercial stone work masonry project!
Stone Landscaping Design and Construction by Olympic
Looking for retaining walls, stone masonry or other hardscape contractors in Puget Sound, WA?
If you are interested in retaining walls, stone masonry or other hardscape design help, Olympic is here to serve you. For over 40 years, we have been providing residential and commercial clients in the Puget Sound, WA area with skilled design and construction work. We are in the business of bringing your landscape vision to life, and believe you will enjoy the experience of working with our professional team. 
Let us know through our online form how we can help you, or just give us a phone call.
Interested in viewing more landscape design ideas and projects by Olympic? Explore our galleries!