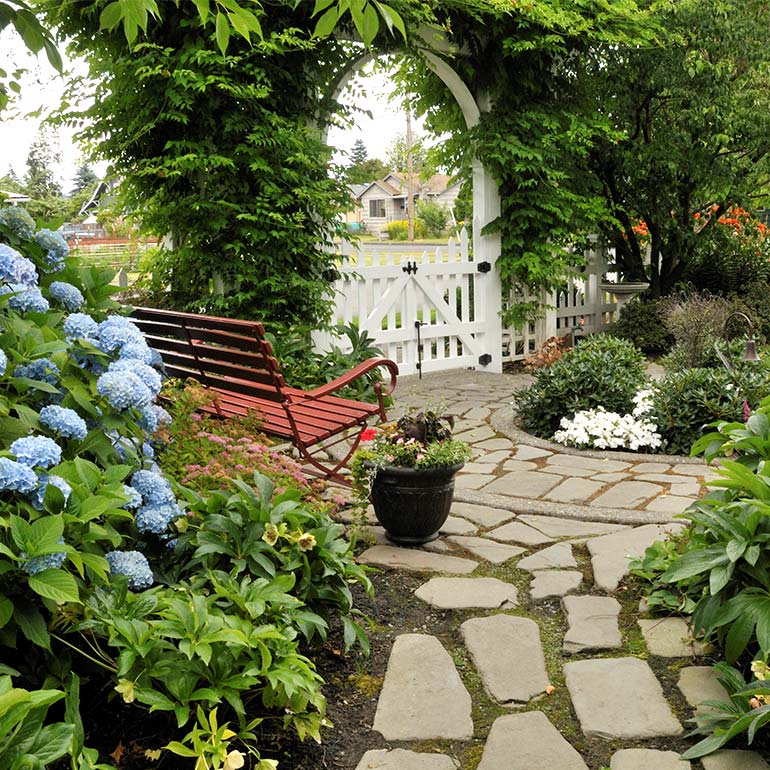 Gallery: Garden Structures
Architectural landscaping with Olympic Landscape will give your garden defining features to set your space apart. We can help you with anything from a small tasteful rose arbor design to constructing a large gazebo. What is the vision for your garden? See some beautiful architectural landscaping projects by Olympic Landscape below!
Garden Structures & Architectural Landscaping by Olympic
From wooden arbors to large gazebos, the architectural landscape design possibilities are endless with Olympic!
Olympic is here to bring your landscaping design plans for your residential or commercial property to life. Big project or small, our team can design and construct that special garden structure you've always wanted. Feel free to get in touch through our online form or simply give us a phone call.
If you're looking for more great landscape design ideas, explore our other galleries below.