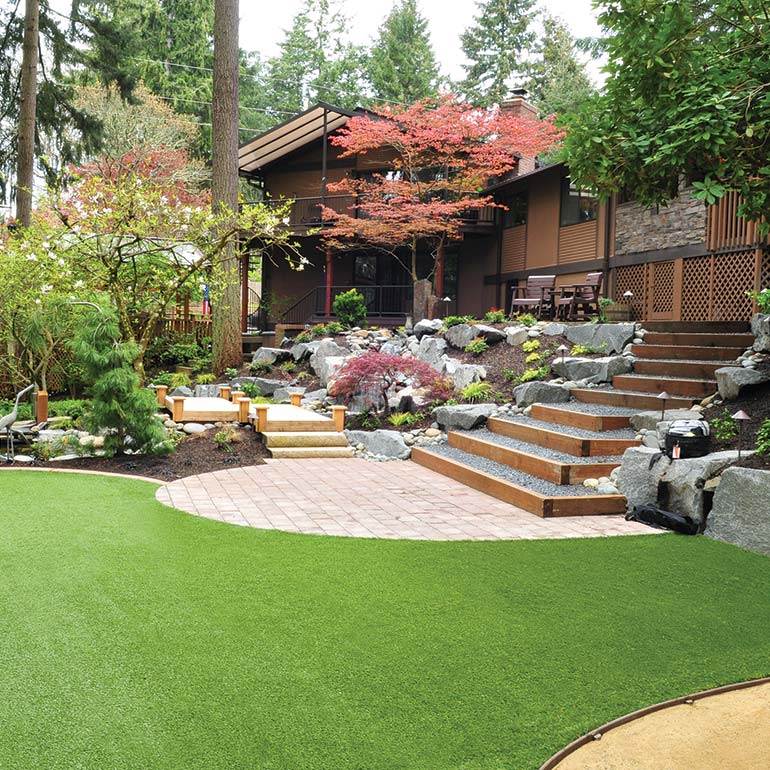 Locally sourced and specifically created for our Pacific Northwest climate, our synthetic turf works great for lawn areas, golf greens, and special pet areas.
Contact Olympic Landscapes today for a free consultation if you need help with your landscape design goals, or have questions.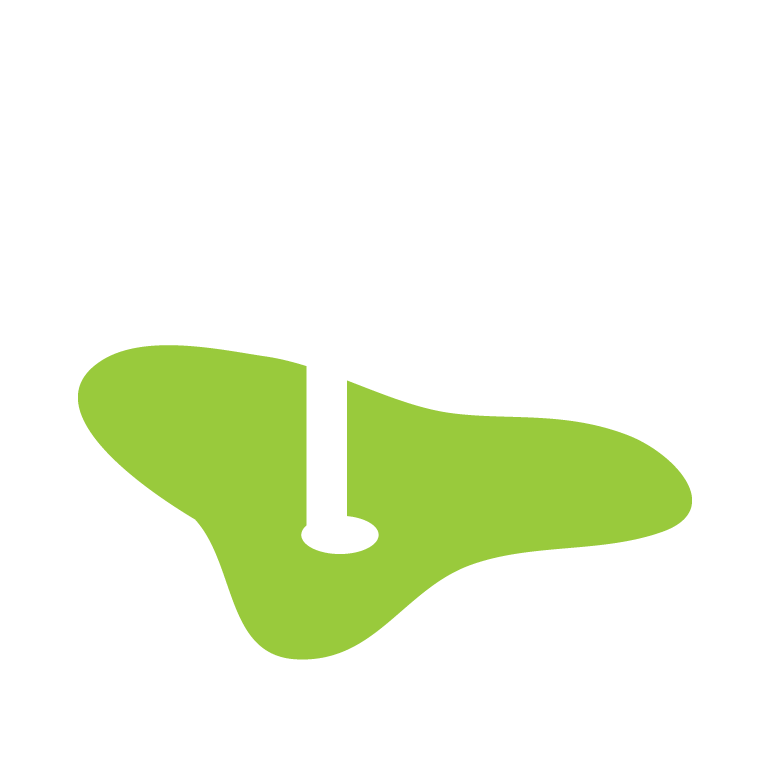 Synthetic Turf Design, Installation and Service 
The Benefits of an Synthetic Turf Installed by Olympic Landscape
There are significant benefits that come with having artificial turf installed as part of your landscaping. If you are looking for a professional landscape design company in the Puget Sound area that can help you with your synthetic turf goals, Olympic can he you with the entire process from start to finish.
Some advantages of using synthetic turf include:
Significant savings in watering costs
No mowing
No fertilizer or pesticides
Pet-friendly and anti-microbial
Permeable backing allowing for proper drainage
With decades of landscape design experience, our team is knowledgeable and proficient at helping our customers achieve the "perfect" looking, low maintenance yard they've always wanted. Or, if you've always envisioned having your own private golf green on your property, synthetic turf works great for that too!
Visit our photo gallery for more stunning before and after landscape transformations.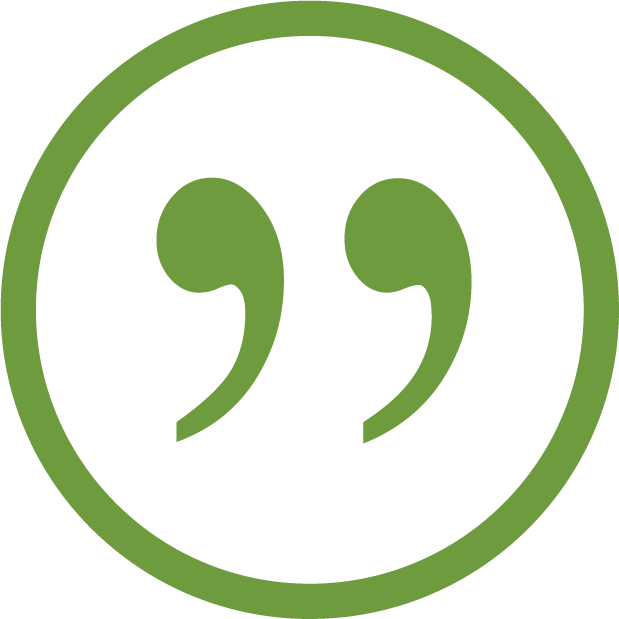 "John created a design that was far beyond anything we could have imagined. And, watching the Olympic crew take the design from paper to reality was an amazing process! Each step required incredible skill, and they were certainly well prepared for each task. We look forward to spending many enjoyable hours with family and friends in our newly renovated yard!"
Karen & Walter Hale
Lakewood, WA
What are your artificial turf needs for your landscape?
At Olympic Landscape, our design and construction team is ready to turn your yard into the outdoor space you've always wanted. Whether you just need help with areas you'd like to see synthetic turf, or have other landscaping goals, we're here to put our expertise to work for you. Olympic Landscape provides residential and commercial artificial grass design, installation and service for the Puget Sound, WA area. 
Give us a call. You can also request service or additional information by using our easy online form. We look forward to hearing from you!
Explore more great landscape design ideas by Olympic Landscape.