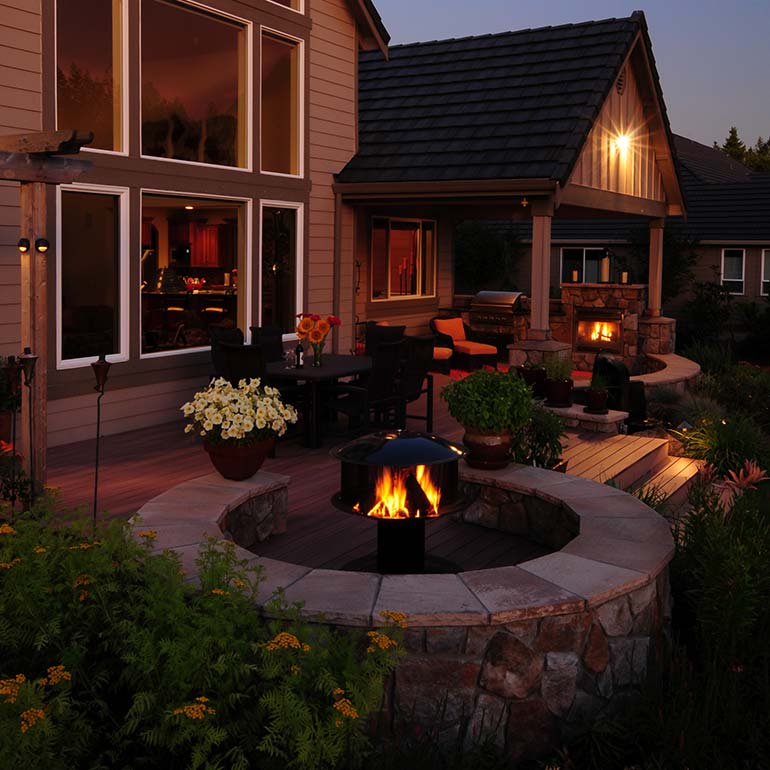 The right fire pit patio designs bring warmth to your yard. A fire pit can allow you to enjoy the outdoors at all hours and throughout the year. These examples of stone fire pits and patio construction by Olympic Landscape are perfect for the mild northwest climate.
Outdoor Fire Pits and Patio Construction by Olympic Landscape
Stone fire pits and patios beautifully designed by Olympic Landscape can bring that element of warmth you've always wanted to your backyard.
Do you want to make your outdoor space more warm and comfortable? Whether you're interested in adding a stone fire pit or want to design your patio with special construction features that bring warmth and elegance to your landscaping, the professionals at Olympic Landscape are here to turn your ideas into reality. 
Contact us today via our easy online form or simply give us a call.
Interested in more than backyard fire pit design ideas? See more of Olympic's work in Puget Sound, WA.