Olympic believes in a work environment which fosters innovation and involvement to meet our business challenges. At Olympic, the most powerful resource available to us is our people. It's our employees' knowledge and expertise that enables us to compete successfully in our marketplace. We firmly believe in providing quality to our customers and a quality workplace for our employees. Through this commitment, we will continue to ensure our success and growth.
Olympic is committed to a policy of equal treatment and opportunity without regard to race, color, creed, religion, sex, sexual preference, marital or parental status, national origin, age, veteran status, individuals with disabilities or other protected classification. This includes, but is not limited to, recruitment, hiring, selection for training, layoff, promotion, rates of pay and other forms of compensation and participation in Olympic sponsored educational, social and recreational programs.
Olympic offers:
Competitive pay
On-going training
Encourages promotion from within the company
Enjoyable work environment
Employee Benefits:
Health and life Insurance
Paid vacation
Paid sick leave
Holiday pay
Shared retirement plan (company matched)
Discover Current Opportunities:
Fill out our online application.
E-mail your resume to: jobs@olympiclandscape.com
Call our office at 253-922-7075 or 877-922-7075
Fax our office at 253-922-7167
Company Address:
Olympic Landscape LLC
12708 58th Ave E
Puyallup, WA 98373
Job Descriptions
With our growing Landscape Construction and Sprinkler Service Departments, we are always interested in people who have the skills and desire to obtain a position in these areas of work:
Landscape Construction
Landscape Crew Leader: The Crew Leader directs the crew and project sequence to a successful job completion as called for by plans and as directed. He/she ensures the smooth, coordinated start and completion of landscape/irrigation installation projects, by making sure that the tools, equipment, materials, and supplies are readily available, scheduling tasks, and overseeing crew performance following strict budget guidelines.
Landscape Assistant Crew Leader: The Assistant Crew Leader is an experienced member of the installation crew that is responsible for supervision of the crew under the direction of the Crew Leader and follows directions given by the Crew Leader to achieve the goals set. The Assistant Crew Leader supervises the crew in the Crew Leader's absence. Runs small projects with daily supervision.
Landscape Laborer: The construction Laborer performs manual labor and equipment operation on landscape and sprinkler job sites as directed by the Crew Leader.

Sprinkler Service
Sprinkler Service Technician: The Sprinkler Service Technician performs irrigation and lighting additions, repairs and adjustments on installed systems and, on occasion, installs new systems. In addition, they are responsible for Landscape Lighting installation an repairs.
Sprinkler Service Assistant Technician: The Assistant Sprinkler Service Technician performs irrigation and adjustments as directed by the supervising technician.
Sprinkler Service Laborer: The Sprinkler Service Laborer performs manual labor on sprinkler job sites as directed by the supervising technician.

Design
Landscape Designer: The Landscape Designer collects customer and site information, prepares a conceptual and then a final plan meeting the customer's desires while following the Company Design Standards.
Sprinkler Designer: The Sprinkler Designer collects customer and site information and prepares the sprinkler design, meeting the customer's desires while following Company Design Standards.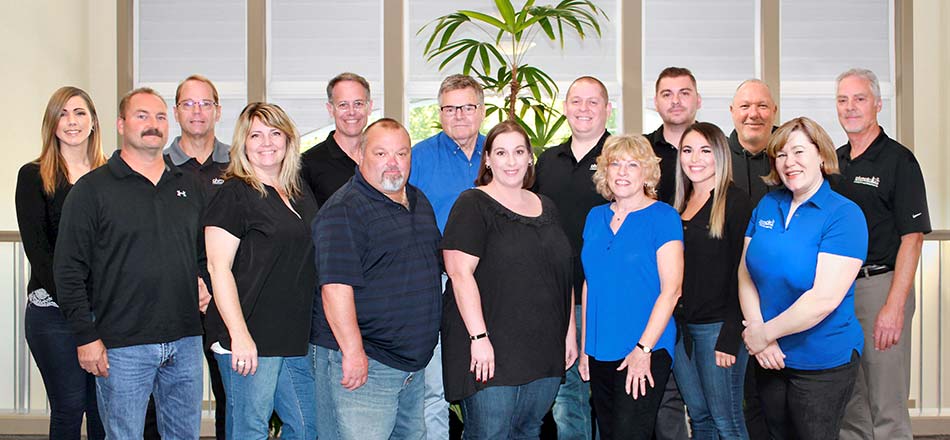 See our open job listings on Indeed.
Interested in joining the team? Take a moment to fill out our online employment application. After you submit your information, someone from Olympic will be in touch with you soon.
Required fields are marked with an asterisk*.
Employment Application from olympiclandscape.com
Olympic Landscape LLC is a drug-free work environment.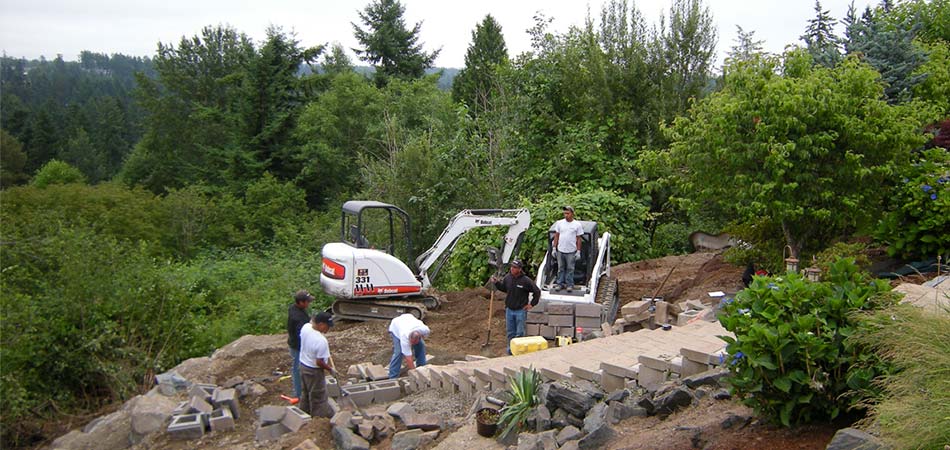 Olympic is located in Puyallup, WA and serves the Puget Sound area.
We are located near Tacoma, Washington and are pleased to serve the Puget Sound region including the following Washington State counties and cities:
Pierce County: Buckley, DuPont, Fife, Fircrest, Gig Harbor, Graham, Lake Tapps, Lakewood, Puyallup, Steilacoom, Sumner, Tacoma
King County: Auburn, Bellevue, Bonney Lake, Burien, Covington, Des Moines, Enumclaw, Federal Way, Issaquah, Kent, Maple Valley, Renton, Vashon Island
Kitsap County: Manchester and Port Orchard
Thurston County: Lacey and Olympia
Interested in landscape design, construction and service job opportunities with Olympic?
If you would like the opportunity to join the Olympic Landscape LLC team, be sure to fill out our online employment application form above. We look forward to meeting you!