Customer Service & Warranty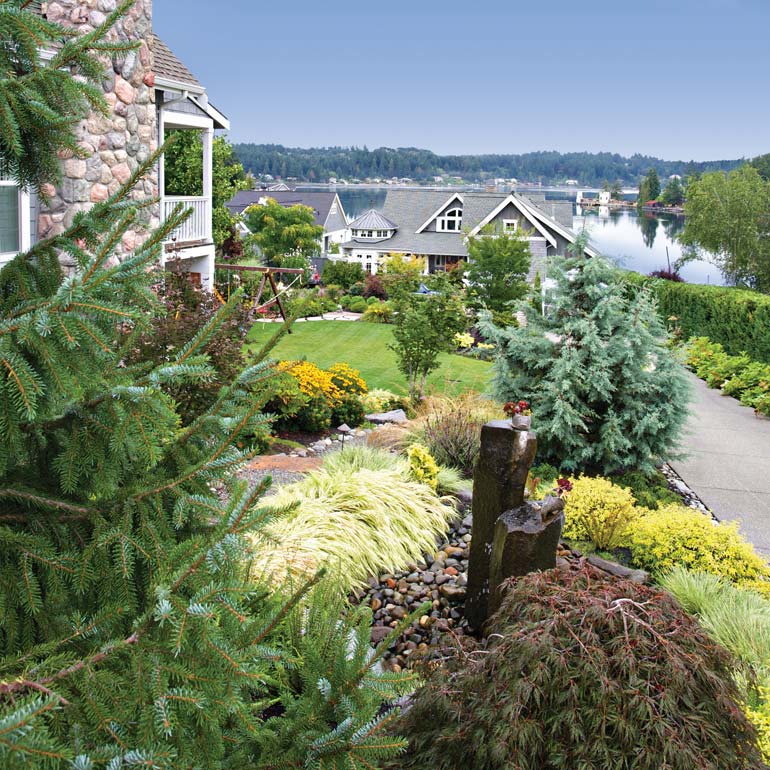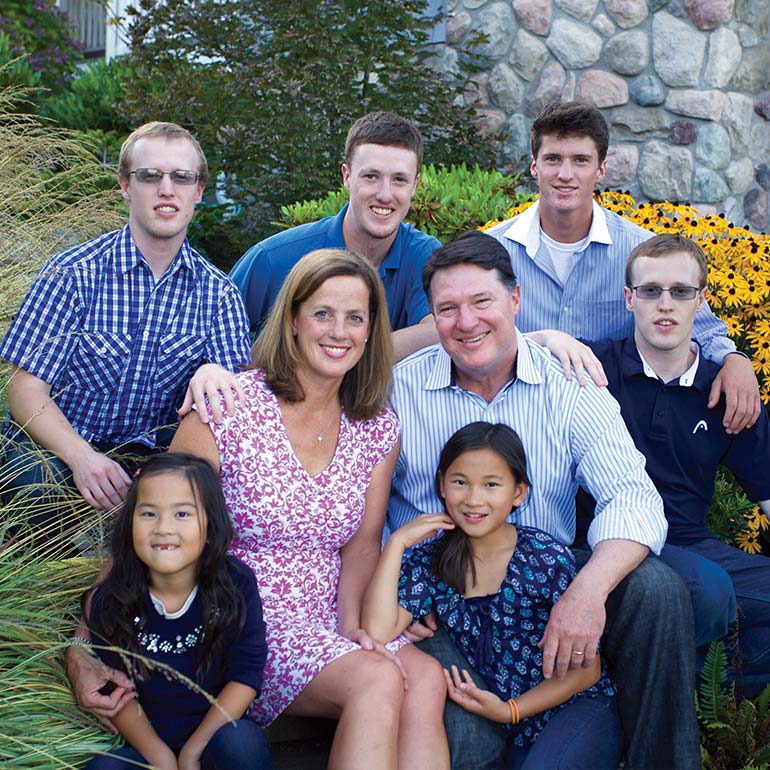 "As avid gardeners, we had a vision for what our landscape could be. Olympic met and surpassed our expectations . They took our ideas and improved upon them and carried them out beautifully. We now have a garden that reflects our large family's love of the Pacific Northwest outdoors. From the front office to the design team, the crew on site, all the way to follow-up and maintenance, the entire staff is friendly and professional. Everyone who visits our home comments on our beautiful and creative garden."
Richard & Susie Gray
Fox Island, WA
Limited Warranty
Olympic Landscape expressly guarantees that all work performed will be done according to the plans and specifications provided by company with all materials to be true to name and all work done in a workmanship-like manner according to standard practices in the trade. All trees, plants, and lawns are guaranteed to be alive and viable at time of installation and to remain so for a period of one (1) year from installation. All sprinkler and irrigation systems are guaranteed to function properly for one (1) year from installation; however, company accepts no responsibility for variations or deficiencies in function caused by water volume or pressure varying from the plan estimates. All other items installed by company are guaranteed to function properly for one (1) year from installation. In the event any material or living material as guaranteed fails, the company will promptly replace it. The company is in no event responsible for failures of or defects in materials or living material due to the owner's negligence, unreasonable use, lack of proper care or maintenance, or due to adverse weather conditions (including freeze damage to plant material), acts of God or acts of other persons not controlled by the company.
THIS WARRANTY IS LIMITED TO THE REPLACEMENT OF MATERIALS, OR IF THIS CANNOT BE DONE PRACTICALLY, THE REFUND OF THE PURCHASE PRICE PAID BY THE OWNER TO THE COMPANY IF THE OWNER IS WILLING TO ACCEPT SUCH A REFUND. THE COMPANY IS NOT LIABLE FOR ANY CONSEQUENTIAL DAMAGES OR INCIDENTAL DAMAGES OTHER THAN INCIDENTAL DAMAGES EXPRESSLY IMPOSED BY LAW ARISING OUT OF THE FAILURE OF ANY PART OF THE WORK DONE OR MATERIAL USED ON THE OWNER'S JOB.
ALL IMPLIED WARRANTIES, INCLUDING IMPLIED WARRANTIES OF MERCHANTABILITY AND OF FITNESS FOR ANY PARTICULAR PURPOSE ARE LIMITED TO ONE (1) YEAR FROM THE DATE OF SUBSTANTIAL COMPLETION OF THE SERVICES AND INSTALLATION OF THE MATERIALS PROVIDED BY THE COMPANY UNDER THE PROPOSAL AND CONTRACT OF WHICH THIS WARRANTY IS A PART.
Some states do not allow limitations on how long an implied warranty lasts or the exclusion of incidental or consequential damages, so the above limitation(s) may not apply to you. This warranty gives you specific legal rights and you may also have other rights which vary from state to state.
To obtain service under this warranty, the owner must contact the company either by mailing a letter or calling collect the number listed at the head of this Proposal and Contract. The company will inspect the owner's premises within ten (10) days of such notification at a mutually agreeable time. After such inspection, if it is determined that warranty service is necessary; the company will perform such service at a time agreed upon between the company and the owner at the time of inspection. No informal dispute settlement mechanism exists to resolve disputes which may arise under this warranty.
How can we provide you with excellent customer service? Get in touch with Olympic Landscape today!