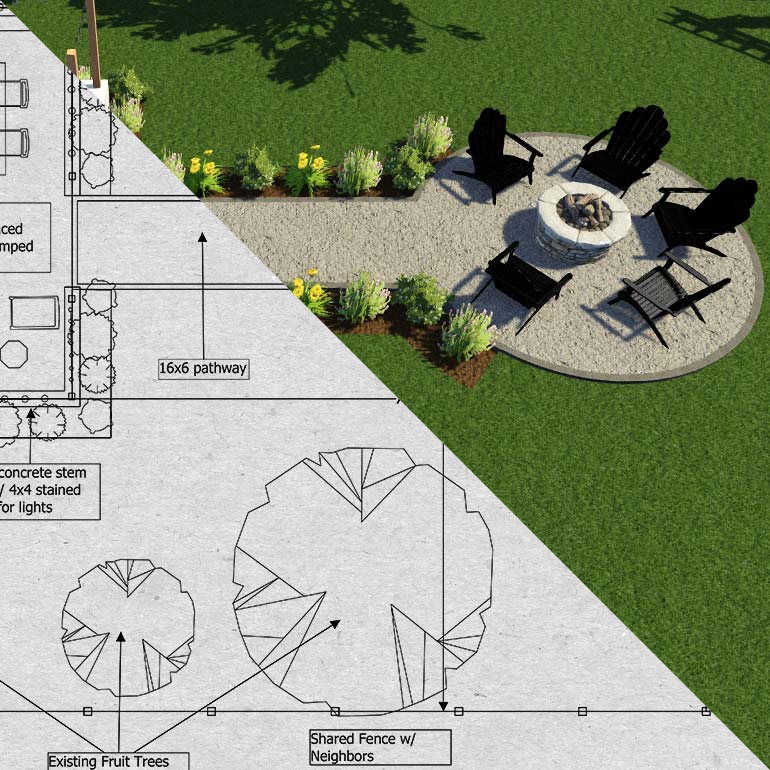 Olympic's design team will provide you with professional 3D renders and detailed architectural plans so you have the best visual tools to help bring your new landscape to life. Take a peek at some of our projects below to get a feel for how things are done here at Olympic Landscape.
3D Landscape Plans & Architectural Design By Olympic
Click on each image to view larger, and use the arrows to see the 3D render, architectural drawing and finished landscape.
Ready to bring your landscape design plans to life?
With Olympic's experienced team and the professional tools we provide during the creative process, we believe you will enjoy the process of reinventing your yard. If you are a resident of Puget Sound, WA and are in search of experienced landscape design contractors, we welcome you to get in touch. We've been serving customers in the beautiful Northwest for over 40 years, are are here to help you!
Contact us using our easy online form or simply give us a call.
What other landscape design ideas are you interested in? Explore our gallery for inspiration.