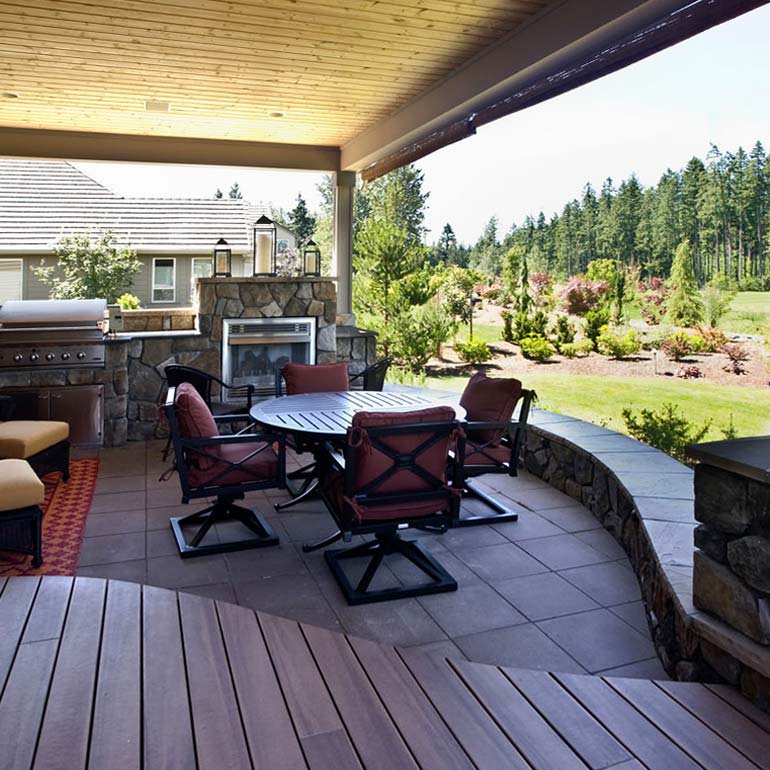 Our beautiful, mild Pacific Northwest climate allows outdoor living for a substantial portion of the year. The experts at Olympic Landscape can help you enjoy the outdoors year-round with a beautiful landscape. Outdoor screened rooms are great for battling rain and bugs, and an outdoor barbeque area is perfect for the summer months. Browse through our gallery of project photos below to learn how these types of landscape construction features can improve your yard or garden.
Outdoor Living Landscape Design and Construction by Olympic
Live in Puget Sound, WA and are thinking of an outdoor barbeque area, a  new patio design, or other special feature? Olympic Landscape can bring your yard or garden to life! 
Olympic's professional design and construction teams can re-create your outdoor space into an environment that is truly enjoyable to be in. Whether you have your own landscape design ideas, or are looking for a landscape contractor in the Puget Sound, WA area to help you with the entire process from start to finish, we're here to make it happen! 
Give us a call, or send us a request through our easy online form today.
Check out more landscape design ideas and projects by Olympic in our galleries below.