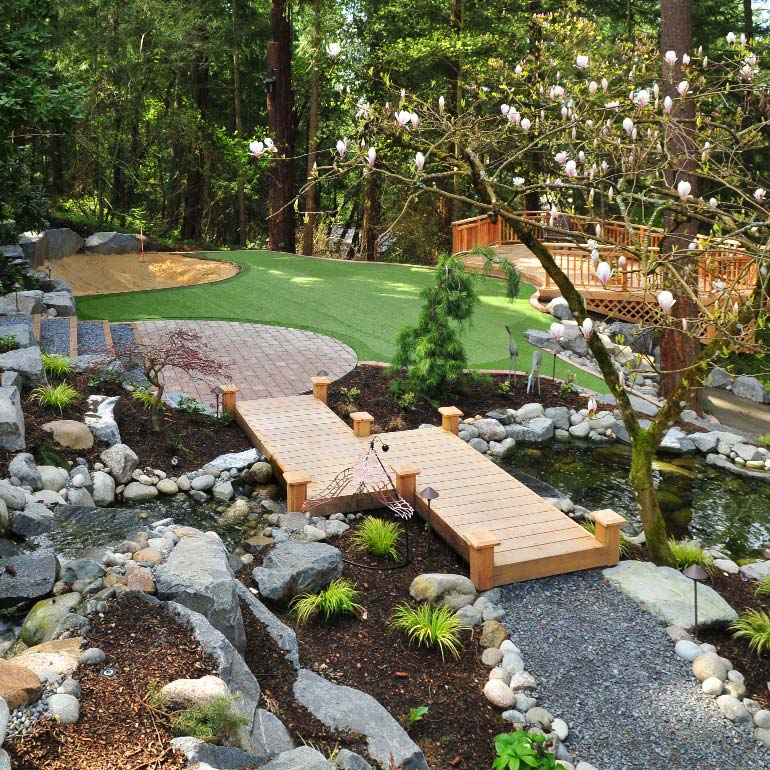 Olympic Landscape has been providing residential and commercial customers in the city of Lakewood, WA with a full range of landscaping services since 1977.
We specialize in
landscape design, construction, and sprinkler service for those in Lakewood, Steilacoom, Dupont
and other areas throughout Pierce County.
Our goal is to provide our customers the best in service, innovative landscape design ideas and technical excellence. Contact Olympic today if you're looking for professional landscapers in Lakewood, WA who can help you bring the vision of your outdoor space to life!
Landscape Design, Construction, and Service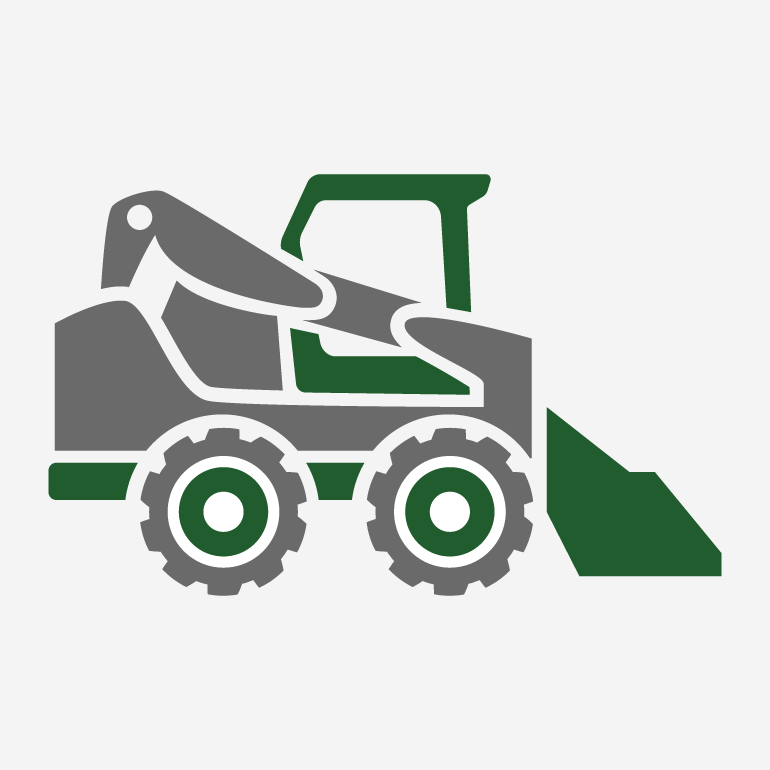 Landscaping Construction
Sprinkler and irrigation system installation
Complete outdoor lighting solutions
Garden pond design, waterfalls and other water features
Outdoor rooms
Special construction features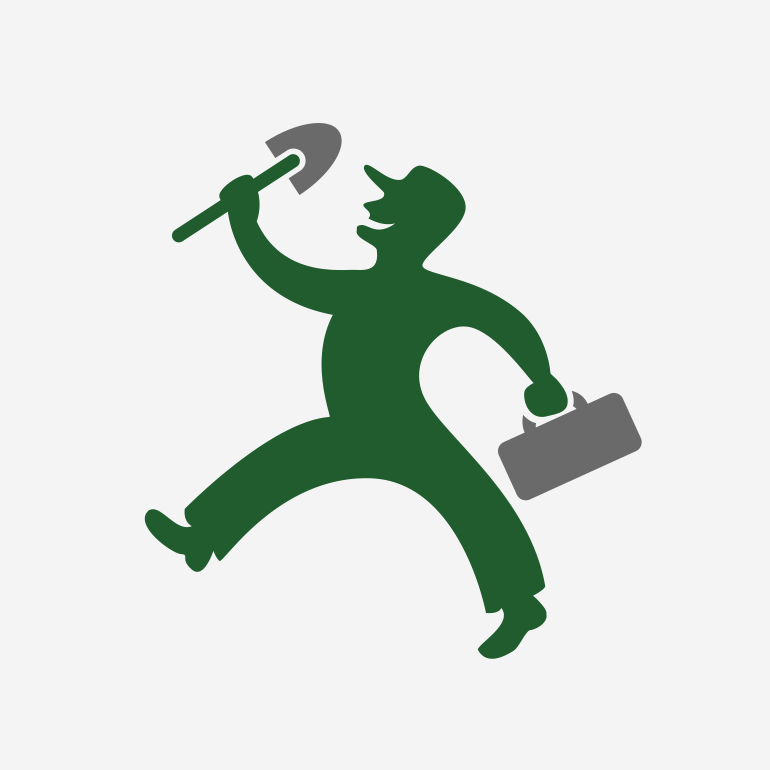 Landscaping Service
Sprinkler and irrigation service
Outdoor lighting service
Backflow assembly testing service
Commercial snow and ice removal
Contact us for a request for service or free consultation.

Thanks to all our customers and friends who voted for us again this year!
Olympic is honored to have been voted South Sound Magazine's "Best Landscaper" every year since 2010!
South Sound Magazine is a great local 'lifestyle' publication that features architecture, interior design, landscaping, art, dining & entertainment, and much more of the Northwest's best.
They have compiled their 12th Annual list of "The Best of South Sound" where the readers vote on their favorites within the South Sound region. Thank you South Sound for this fun event!

Thank you to Showcase Magazine readers for this award.
Olympic is honored to have been voted Showcase Magazine's "Best Landscape Designer" again for 2021... the fifth year in a row!
ShowCase Magazine features the art of living in the Puget Sound Region. It is a high end lifestyle, quarterly print and digital magazine with powerful writing and appealing images, serving their readers as a guide to the best of the area.
Feature articles include don't-miss community events, dining and art stories, eye-catching spreads on fashion, home décor, outdoor living and wellness issues.
An Olympic Landscape Design Project in Lakewood, WA
Landscape project goals:
Replace lawn defeated by evergreen trees and dry shade
Add deck for overlook into lower yard
Space for greenhouse and garden
Improve access to garage at base of hill
Better connect outdoor entertaining areas
Stream and pond; use this to connect the two-level backyard
Lights and sprinklers
Add more color using shade-tolerant plants
A fresh new look
Landscape design/build process and results:
The Hale's were customers from some many years ago, when we did landscape design and construction at their Lakewood home. At that time, we added a patio deck for a new hot tub, enhanced the plantings, and installed a sprinkler system and exterior lighting features. In the intervening 20 years, their family had matured and their use of the yard had changed.
Take a closer peek at some of the project photos of this gorgeous landcape design project in Lakwood, WA. The fresh new look included special water features, wooden decks, synthetic turf areas and more…
They wanted to add a small waterfall and pond with a stream. They had grown weary of landscaping a shady yard which was becoming increasingly shady. The yard had nice flow but the outdoor spaces had a disjointed feel and needed improvement. This landscape, situated as it was in a shady canyon, needed more color. Mr. Hale had taken up golf in a big way, so golf greens including a sand trap and putting green became a priority. A space with a greenhouse and raised beds for vegetable and herb gardening was desired.
We agreed that we needed to develop conceptual landscape plans to define our thinking. We started by talking measurements and pictures. Some plants and groups of plants were important and were to be saved or transplanted. Topography and slopes were important to the landscape design process, as was saving the one sunny space for gardening.
The concept showed the new layout with connected outdoor living spaces, quality artificial golf greens, the garden water feature and canyon overlook-deck. A new path and steps made access to the detached garage easy, and the greenhouse and garden area laid out nicely in the sunny area. The proposed plantings added color and texture. This plan helped us to estimate the cost of landscaping work. After the concept was finished, we got input from the Hales and made changes and finalized the plans.
Final details were worked through, a contract was signed and the work scheduled. It took about a month to complete the installation. This was an exciting project and gave Walter and Karen a totally new yard – like adding a room or two!
What Customers in Lakewood, Steilacoom and Dupont Say About Our Landscape Design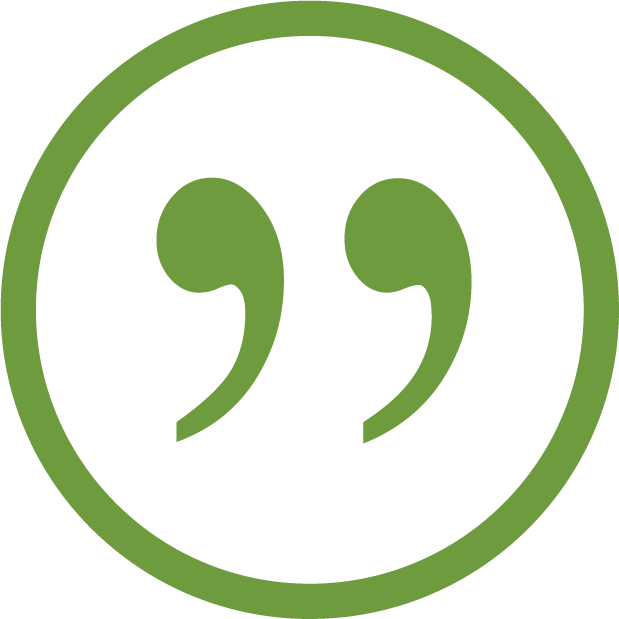 "John created a design that was far beyond anything we could have imagined. And, watching the Olympic crew take the design from paper to reality was an amazing process! Each step required incredible skill, and they were certainly well prepared for each task. We look forward to spending many enjoyable hours with family and friends in our newly renovated yard!"
Karen & Walter H.
Lakewood, WA
More testimonials from Olympic Landscape customers in Lakewood, Steilacoom and Dupont, WA:
"It has been such a joy working with Tyson, you do not want to let HIM go! I am thankful and relieved to be working with someone such as Tyson; I have had to deal with many difficult personalities throughout our residential renovations."
Ann S. – Lakewood, WA
"We would like to let you know how much we appreciate and enjoy your hard-working crew! I don't know if many home owners can watch the landscaping in progress as much as we can, working from home and with huge windows overlooking the project, but we have watched the entire process. The guys' skill with the Bobcats is amazing – especially how they work together on a single task, like placing boulders. They are amazingly fast, whether it's on Bobcats or with shovels. While I'm sure it's not always fun to work in rain and bad weather, they also seem to enjoy working together – today they were racing to see who could get the wheelbarrow of gravel to the path fastest! Yet everything is done very carefully. Please than them for us again, and commend them for doing such a fine job on a challenging landscape. Darren, we also appreciate your managing the project so efficiently and with good humor. Thank you."
Connie and Kendall H. – Lakewood, WA
"Thanks for sending Tyson, he and his crew did an excellent job."
Bran R. – Steilacoom, WA
"Mr. Tyson was over here and I tell you what, he knows what customer service is about. He not only checked my system but he showed me some dry spots … add a pop-up… He changed a #8 to a #10 !! He walked me around and showed me how every thing was working. And again he showed me how to do the timer, which I never have understood. He is efficient, polite, competent and technically sound. An excellent job, you have to compliment him on that. He knew what he was doing and I feel very happy – because I am normally a pain in the neck!"
Dick L. – Lakewood, WA
"Thanks for the Great Service – you kids rock!"
Richard C. – Lakewood, WA
"The job is going wonderfully. Ricardo and his crew have been great in every regard. The backyard is just transforming beautifully before our eyes. We can't wait to get home at night and see the latest. Jodi, they poured the concrete yesterday and it looks beautiful. You made a wonderful design for us. I have been telling all my friends about how great Olympic ahs been on our project. You get what you want when you hire the best! Thanks again."
Pam H. – Steilacoom, WA
"The guys are all such good workers and are so nice."
Stan C. – Lakewood, WA
"Nathan located the pump in the shop and easily transferred the piping from the old pump to the new one. Thanks you for expediting this exchange. It's saved me considerable time. As always, it's a pleasure doing business with Olympic Landscape & Irrigation!"
Brad R. – Steilacoom, WA
"Darren, you guys have truly done a remarkable job. We have loved the entire process from working with John in design, to the construction install with you, Tyson and crew. I am impressed how it all came together so quickly and all of the crew is so nice."
Claude and Clair R. – Lakewood, WA
"The guys did a fabulous job. Tyson and crew worked hard the whole time. I checked out all the sprinklers and they cover great."
Brad R. – Steilacoom, WA
"What a great system! The crew did an excellent job and were very professional."
Charles W. – Lakewood, WA
"I just wanted you to know that the technician you sent was great. He found a break that would have cost me a lot of money. You always have the best guys. He told me that you were the best boss he had ever worked for which is quite a compliment."
Sally L. – DuPont, WA
"The guys just left – they did an excellent job. They should get a raise and a day off, or both. They checked things, replaced some, added one and they were really attentive to my wife's concerns about her roses. They we just great and made us feel safe and good. That new guy is good and is going to be really good someday. Thank you so much!"
Dick L. – Lakewood, WA
"A job well done! Please thank you crew again. You guys are a real pleasure doing business with! Very professional, courteous and knowledgeable."
Paul K. – Lakewood, WA
"Recently I have needed some complicated repairs to my irrigation system. After speaking with some very pleasant telephone operators I was given an appointment with Jonathan and Mitchel. They arrived on time and quickly analyzed my 8 zone problems. They were able to locate my buried valve boxes using special equipment and replaced 3 defective valves. Then they also replaced 4 sprinkler heads that were not functioning correctly and replaced some bad tubing in our front garden.
I was amazed at their talent, the speed they worked and that they had all the special equipment and all the different valves, sprinkler heads, nozzles, etc. After the repair they rapidly checked the 8 zone operation and their proper arcs.
For the first time this summer my system is working perfectly. Your company was recommended by Horizon in Tacoma. I certainly would give your name to anyone needing irrigation repair work of any nature. Thanks very much for solving an annoying and perplexing problem for me."
Ted B. – Lakewood, WA
"What a great company! I'm really enjoying working with all of you. Tyson is wonderful to work with. I ask him a question about adding something and he gives me 2 or 3 options. The crew work so hard. You know, I knew you from doing our backflow tests @ Tucci's but what really swayed me was the testimonials on your website and in South Sound Magazine. I know a number of those people and thought if they can please them… ! Your people are super. I really enjoy working with . That Tyson is something else. Great crew, just everyone is wonderful. Those large stepping stones… we had no idea… !!"
Mike & Mary Jo T. – Lakewood, WA
"We are now complete with our project and we want to tell you what an enjoyable experience we had and thank you for the beautiful year you created.
I began with John Sullivan. John is very knowledgeable about plants and landscape design. He was also able to envision the landscape that we wanted to achieve. Mary Jo loves plants and the garden. She wanted to be involved in the process. She and John worked very well together during the design and construction and she is very happy with the finished landscape.
Your project superintendent, Tyson Francis, was terrific. He was understood the whole project and did a good job constructing it. He was very easy to work with and he did any changes we requested. It was impressive to watch him work with his crew. He directed them but also worked with them. It was obvious that they respected him. His crew was also amazing. They were very hard workers and also real artists. I was fascination to watch them place those landscape rocks and see how natural it looked when they were finished.
You can be very proud of your company because all of your employees were knowledgeable and courteous and you have given us a beautiful yard that we are thrilled with."
Mike & Mary Jo T. – Lakewood, WA
"I am late in getting this note of thanks and job well done to you with regard to the work done here in Centralia this past December. When we first met with John to discuss our vision for the space we knew we had picked the right partner. After much back and forth on the scope of work, property limitations, retention of the existing open space and the love Nicole and I have for the outdoors John helped us hatch a plan. He began to use a phrase during each visit with us – "this is going to be a really fun project to work on". I have to admit as someone who has been in sales most of my life I was a bit jaded; wanted to first see the shovels in the dirt so to speak. John was right. And we were amazed. And it was a really fun project to watch come together. We were somewhat concerned about the hand off between the artist and those who were responsible to execute. That ended the first day your team was on site starting with Darren. No project plan is without its problems and this one was no exception. When these arose he was hard at work to solve the problem while retaining the integrity and authenticity of what we wanted to have. His suggestions and recommendations not only solved logistical and functional problems. They became works of art. Tyson and the many men doing the heavy lifting in the cold and rain were a huge inspiration to us. Always smiling. Focused. Purposeful. Creative. What they accomplished is nothing short of spectacular. We have extraordinary views from nearly every room in our home that could not have been the result of mere luck or happenstance. Rather it was as a result of someone who took the time to get to know us, our home, and the value and determination to get the details done right.
As business owners in the community it was equally important to keep our money here. John and Darren made it work for us, and as odd as it may sound we see our landscape work a little differently now. It is with a sense of pride and humility that we look out on it knowing we were able to give something back to people whose combined sweat equity transformed our surroundings. Finally, we feel a great sense of peace and tranquility in the space. A quiet happiness that we feel when outside and around the yard. There is still so much to be done. So many beautiful things to come. To be honest we did not set out to spend $50K in this initial phase of the project. At the end of the day there is not a single part of the project that we don't love. There were no hard sells. No arm twisting or guilting us into doing anything we did not want to do. Just some really good people who we felt were as emotionally invested in the beauty of the finished project as we were.
Neil, you have some really good people working for you. Ones who Get It. Understand the customer relationship. Passionate about what they do. Sincere in their communication. And committed to doing their very best every day – rain or shine. On behalf of Nicole and I we again want to express our thanks and gratitude to you and your team. The best is yet to come!"
Michael & Nicole – Centralia, WA
"In 2012 your company installed a sprinkler system and pond/water feature at our home in Steilacoom. Through the years since this installation my wife and I have been pleased by the performance of Lynn Francis and his technicians who have performed repairs, system expansion and backflow testing. Thank you for the excellent installation and speedy response to our requests for system servicing."
Brad R. – Steilacoom, WA
"The guys did a fantastic job and cleaned up so well. I like how my front yard matches the neighbors. Special thanks to Tyson for explaining everything."
Jim P. – Steilacoom, WA
"I couldn't be happier with the results of my project. Jesus is wonderful to work with and does beautiful work. I am amazed at how hard the crew works!"
Paula L. – Lakewood, WA
"I must give my most sincere thanks to Stewart Whitham. We met him at the beginning of the project and he was there at the end. He was easy to contact and the communication was clear. He invested a great deal of time and effort in our project and we appreciate it. Olympic should be proud of its dedicated employees. I have no hesitation to recommend Olympic Landscape to my friends and professional contacts. The project was on time, on budget, and beyond expectations!"
Keith W., MD – Lakewood, WA
"We are very pleased with the landscaping work that was done. It definitely exceeds our expectations. But I am assuming that we will not be charged for the four deer that have taken a liking to the place!"
Michael K. – Lakewood, WA
"I have to give you, your company, and your crew a compliment. Last year you put in my sprinkler system and did some landscaping. I'm a tough businessman; I'm probably a pain to get along with as I'm such a stickler to detail. But I can't complain about any of your work, and that really tees me off. I even walked around and tried to find things to complain about but couldn't find anything! Ben is an artist; he did a great job with pruning our tree and running the crew. The guys worked so hard and their attention to the small details was incredible. They also did an excellent job with clean-up. They left our place looking better than we had it prior to their arrival. I will use you guys for any work I have in the future. Thank you very much."
Dick L. – Lakewood, WA
"Nancy created an unbelievable plan for our yard . . . she spent the time to talk to us about the plan and made sure that we understood all of it. Kip personally designed our water feature and kept his crew on task throughout the entire process. In doing so, he kept my wife and I informed. As a happy customer with a newly designed and finished landscape, I now have the nicest yard in the neighborhood and will be happy to refer your company's services to anyone!"
Shawn D. – DuPont, WA
"Boy your sprinkler service guys did a wonderful job. In 50 years my lawns have never looked this good!"
Jim P. – Lakewood, WA
About Lakewood, WA
The City of Lakewood, WA at a Glance
Lakewood is located conveniently between Olympia and Seattle, is the host community to Joint Base Lewis-McChord and Camp Murray. It is home to historic treasures such as Lakewold Gardens, Fort Steilacoom Park, and Thornewood Castle as well as several beautiful lakes. It is great place to lodge or shop while visiting nearby destinations like Mt. Rainier or even Chambers Bay. Read more history about the city of Lakewood, WA.
Steilacoom and Dupont, WA Resources
Below are some additional helpful links for those living in or traveling to Steilacoom and Dupont, WA.
Looking for FREE Landscape Design Ideas?
For starters, download or read online, our FREE Landscaping Design Guide! Then, check out our landscaping photo gallery below for more ideas and direction for all your landscaping needs. If you'd like to get in touch, contact us today!