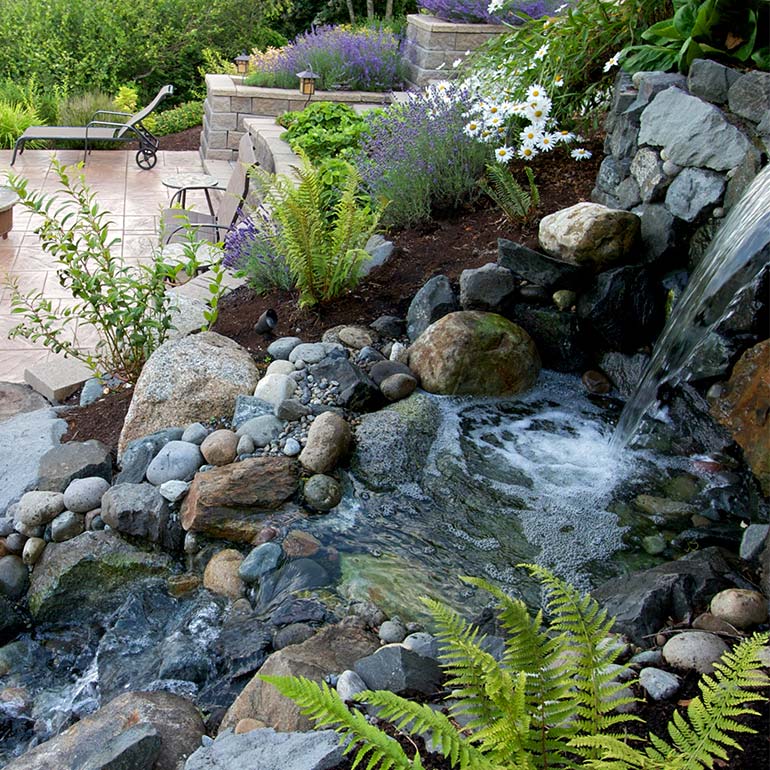 Olympic Landscape has been providing the Puyallup area with a full range of landscaping services since 1977.
We deliver exceptional landscaping services at your home or business. We specialize in
landscape design, construction, sprinkler service and ground maintenance for those in Puyallup, Sumner, Graham
and other areas.
Our goal is to provide our customers top-notch service, innovative landscape design ideas and technical excellence. If you are searching for a professional residential/commercial landscape designer in Puyallup, WA or the Pierce County area, contact us today! We believe that you will enjoy the experience.
Landscape Design, Construction, Service and Maintenance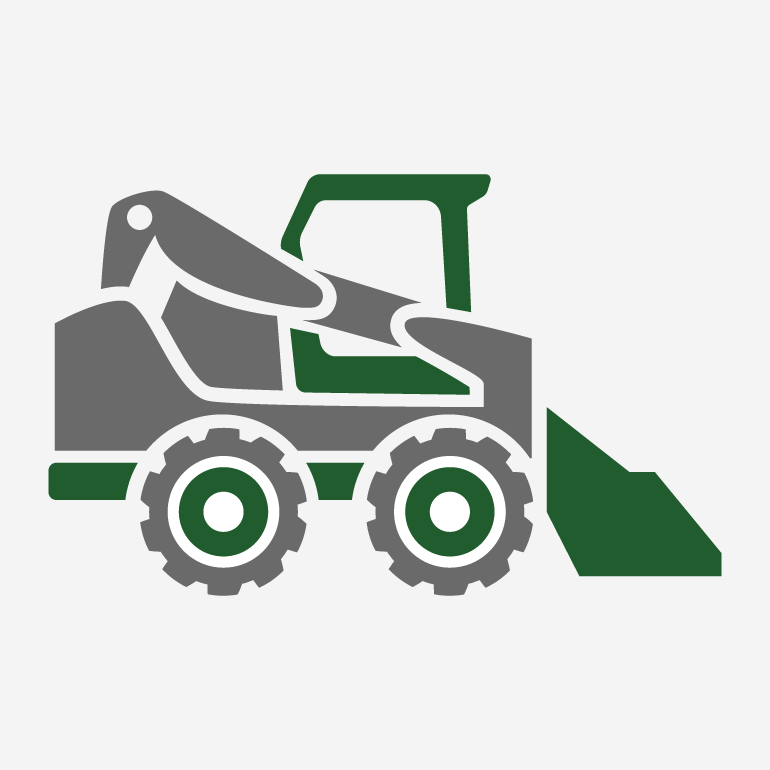 Landscape Construction:
Sprinkler and irrigation system installation
Waterfalls, garden ponds and other water features
Total outdoor lighting solutions
Special construction features
Outdoor rooms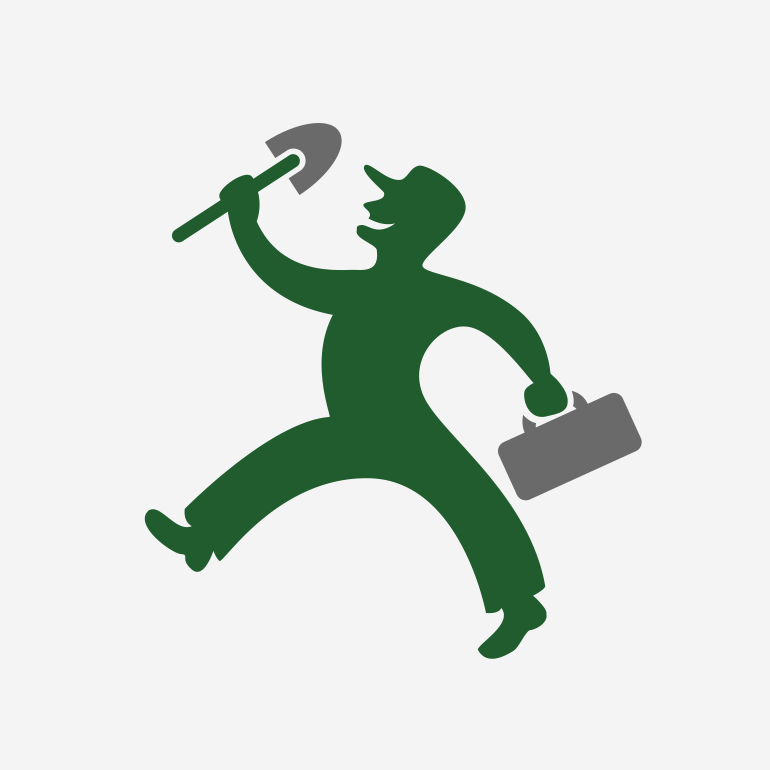 Landscape Service
Sprinkler and irrigation service
Outdoor lighting
Backflow assembly testing
Commercial snow and ice removal service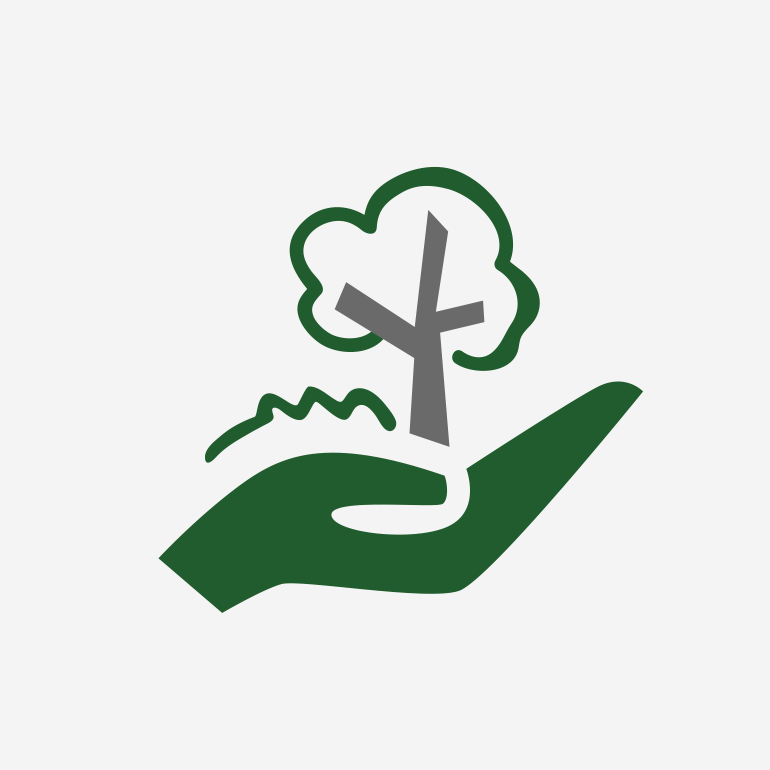 Trim, mow, edge, blow
Weed, rake, cleanups
Pruning, application of bark, mulch beds
Planter and flower beds
Fertilize turf and shrub areas
Thatching, aerating and reseeding
Get in touch for a request for service or FREE consultation.

Thanks to all our customers and friends who voted for us again this year!
Olympic is honored to have been voted South Sound Magazine's "Best Landscaper" every year since 2010!
South Sound Magazine is a great local 'lifestyle' publication that features architecture, interior design, landscaping, art, dining & entertainment, and much more of the Northwest's best.
They have compiled their 12th Annual list of "The Best of South Sound" where the readers vote on their favorites within the South Sound region. Thank you South Sound for this fun event!

Thank you to Showcase Magazine readers for this award.
Olympic is honored to have been voted Showcase Magazine's "Best Landscape Designer" again for 2021... the fifth year in a row!
ShowCase Magazine features the art of living in the Puget Sound Region. It is a high end lifestyle, quarterly print and digital magazine with powerful writing and appealing images, serving their readers as a guide to the best of the area.
Feature articles include don't-miss community events, dining and art stories, eye-catching spreads on fashion, home décor, outdoor living and wellness issues.
An Olympic Landscape Design Project in Puyallup, WA
Landscape project goals:
Gain the use of their steep backyard
Create an entertaining area with multiple uses
Provide secondary access to fruit trees and grape arbor
Install water feature
Provide color interest
Low maintenance landscaping
Landscape design/build process and results:
This home has a large but very steep back yard with a grand view of the Puyallup Valley and Mount Rainier. After the house was built, the owners were left with only enough space for a deck and a very small patch of lawn. Both came right to the edge of a steep bank. They had started to tame the wild and steep hillside by planting some fruit trees and installing a set of stairs but quickly realized they needed some help landscaping steep banks in order to complete their vision of an outdoor living forum terraced into the hillside.
The goal was to provide them with a beautiful and stable area to both entertain and garden. We included natural cascading water features, a patio with retaining wall landscaping that doubles as seating, a new grape arbor and easier access to the fruit trees. Along with the wall large outcropping landscape rocks were placed to stabilize the slope.
The entire project blended all of their requests into a wonderful area to retreat to for some solitude, garden or entertain with friends and family.
Another Landscape Design Project in Puyallup, WA
Landscape project goals:
Create a larger patio area for entertaining and spa
Improve the access from home's upper to lower level
Introduce low maintenance landscaping
Utilize the slope for a backyard waterfall
Provide color interest
Preserve views and create separation from neighbors
Keep enough play space lawn
Install a sprinkler system and landscape lighting
Landscape design/build process and results:
This new home has expansive views overlooking the Puyallup-Orting Valley with spectacular sunsets, a perfect setting for evening entertaining. The owners needed more patio space for family gatherings and a place for a spa tub. They envisioned a garden water feature cascading down a small bank along the patio and also needed a safe walkway from the front to the backyard. They also wished for low maintenance landscaping that was easy enough for beginners.
Our patio design ideas developed into natural shapes of a curved patio and walk to counteract the straight and narrow backyard paralleling the bluff. The tinted concrete and slate texture maintains a natural feel. The backyard rock waterfall is nestled into the slope with boulders and is in easy reach from the walkway.
The landscape plants were selected for hardiness, easy care, color, and heights that will not obstruct views. Minimal bed space and a sprinkler system also aid to reduce maintenance. A rounded lawn is just enough room for active play.
The result of good landscape planning is a great functioning and beautiful outdoor space so the family can enjoy more time entertaining than maintaining. With the warm glow of landscape lighting the parties continue well after sunset. They truly love to be in their outdoor home!
What Customers Say About Our Puyallup, Sumner and Graham Landscape Design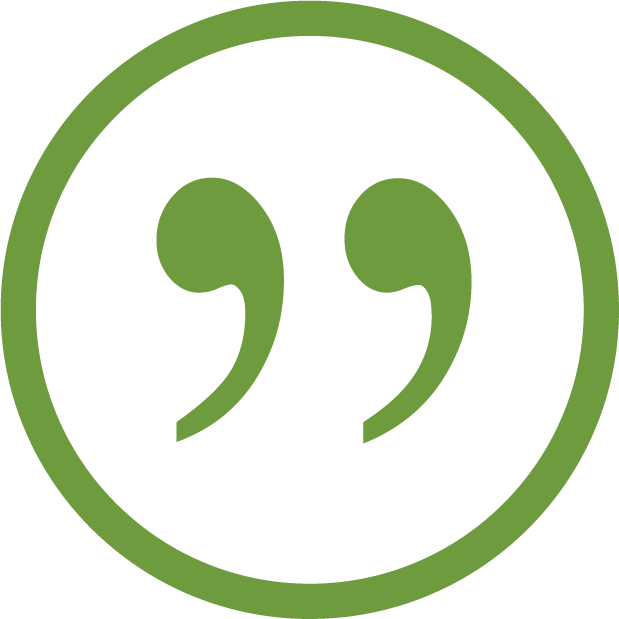 "The creative ideas we got from Olympic were so much fun to see and added to the feeling of HOME. We have a very private and relaxing outdoor living space. One surprise is how long all of it has lasted – more than 20 years! The fence is still perfect and sprinkler system has been flawless. We often tell others about our experiences with Olympic. Great value, creative team and quality work."
William & ErrolLynne M.
Puyallup, WA
More comments from our customers in the Puyallup, Sumner and Graham, WA areas...
"Ben was very professional and helpful."
Mark M. – Lacey, WA
"I recently had a couple of your awesome guys at my place to start up my sprinkler system for the upcoming BEAUTIFUL summer we WILL have. Ben was one of them and I must say – he was the best! I had a couple of sprinkler heads that have always gotten in the way with mowing . . . I didn't know they could easily be lowered and made into a non-nuisance, but Ben gladly advised me to do so and I gladly accepted! I know there is a cost for this service, but will gladly pay it as it will make my mowing so much easier. I thank him for taking the time out of his schedule to go the extra mile for the customer AND your business!"
Dar N. – Puyallup, WA
"Yesterday I was talking to my sister Mary M. She is VERY impressed with Olympic Landscape's customer service! It seems that she was having trouble with her sprinklers last week and, because she knew about Olympic from St. Francis House, she felt that she could trust the company and had her husband call to ask for service. Apparently, your staff called right back and were extremely professional and accommodating. The next day, the sprinklers started working, so her husband called back to cancel the service. They tanked him for taking the time to call them. He was very pleased! She is now busy telling everyone what a great company you have."
Sister Pat – St Francis House, Puyallup, WA
"Hey Lynn, your guys just left here and that is one neat crew – they really do a nice job. I'm really pleased, thanks."
John C. – Sumner, WA
"This is all just incredible! I never in a million years would have been able to dream this up. And the guys work so fast! It is amazing that we will have a whole new backyard in just a week!"
Kathleen B. – Puyallup, WA
"The two technicians did an excellent job with our sprinklers. They were very polite and professional."
Nancy R. – Puyallup, WA
"Please express our gratitude to Ben as he was very professional and courteous."
Polly Ann B., The Liberty Theater – Puyallup, WA
"Ben and Terrance were so friendly and worked so hard to get my sprinklers working again. I absolutely cannot thank you and your company enough."
Faye B. – Puyallup, WA
"My girlfriend loves the yard and the great landscape rock. She can't wait to get it planted. Thanks."
Aaron I. – Edgewood, WA
"Thank you, Lynn, for your understanding and helpfulness."
Rod V. – Puyallup, WA
"Thank you very much. We will be using you in the future. You are the best."
Jackie T. – Puyallup, WA
"Hi Lynn, wanted you to know that I checked the drainage this weekend with all the rain and everything looked fine. The guys did a very nice job on this, taking care to rebuild the wall nicely and the area was cleaned up really well. So I appreciate the good work. Please pass on my thanks to them."
Steve W. – Puyallup, WA
"We have been very pleased with your crew and how well they cleaned things up."
Cindy F. – Puyallup, WA
"That Tyson is a very special guy, great to work with. And the crew was great, they showed up early and worked steady the whole day. We love our yard. Nice work."
ErrolLynne M. – Puyallup, WA
"We are very grateful and very impressed with the design and installation. We may have irked some of the neighborhood husbands as their wives now want to bring up the quality of their own landscape. Everything is just perfect! I walked around with the plan expecting to find something our of place but everything turned out just like it was on the plan. It's been so nice to work with you and your whole company! Every one of your guys are great, we enjoyed them all. And Darren, he is awesome! We were so impressed with you mason too, so detailed in his work."
Roland & Vivian R. – Puyallup, WA
"Lynn, your team came and replaced my controller and completed the backflow test. Thanks! Great job."
Rich K. – Puyallup, WA
"You know, I feel like it is a fairyland. I just can't stay away from my window and I find myself gazing endlessly at its peacefulness. The fellas are doing such a wonderful job! And…I'm a rock convert! I used to hate rocks, but I love 'em now! I love 'em! I left the house yesterday and when I came back as I entered my street it just took my breath away. I love it!"
Mallory C. – Puyallup, WA
"Hey Lynn, your guys just left here and that is one neat crew – they really do a nice job. I'm really pleased, thanks."
John C. – Sumner, WA
"Your crew did an excellent job getting our sprinkler system up and running. Thank you!"
Dick R. – Sumner, WA
"I am very pleased by Darren's landscaping for my house. Now it feels like an inviting 'home' to be enjoyed for many years to come. His active listening as well as his designer's knowledge and skills have greatly exceeded my expectations. My neighbors are raving about the beauty of his work!"
Jo G. – Puyallup, WA
"I am so happy I trusted Darren. What a great guy. He has a vision and you can tell he loves what he does."
Lorraine R. – Graham, WA
"Zak and his assistant came out yesterday to fix a leak. Zak noticed we had some fence repair done; he went right to that area and noticed water coming up from the ground. We were so pleased with your guys work and they were just the nicest to work with – certainly an asset to Olympic Landscape."
Linda & Bill H. – Puyallup, WA
"Zak came to our home and provided "excellent work". He was a wonderful guy. We are in the some sort of industry and we understand what it's like to be under time restraints and on a schedule when you're asked to do a bunch of extra stuff. We asked him to do "extra stuff" and he did it all – and FAST! He was really hustling. He did such a great job. If I needed a guy, he's the kind of guy I'd want."
Bob R. – Puyallup, WA
"I am extremely grateful of Lynn's help in getting my backflow replaced. Every time I spoke with him he was very understanding of her situation and willing to help any way he could. I even put a Christmas card in the mail for him, I am just beyond words…"
Arlyn J. – Puyallup, WA
"I want you to say that Tyson and his crew were wonderful. What a blessing it was to have this work done in September and have the French drain installed, especially with all this rain we have had lately. It is working just as it should – perfectly. I am so thankful for Tyson and his handiwork."
Margie B. – Sumner, WA
"It truly was a pleasure working with the Olympic crew. Everyone is so nice, professional, and patient! Mike and I have been complimented so many times on the landscaping. We immediately tell them that we worked with Olympic Landscape and what a great experience it was. Thank you."
Christi & Mike R. – Edgewood, WA
"Lynn, you have made my day! I am going to call all of my friends and tell them that Lynn at Olympic helped me by answering my questions about my soaker hose!"
Lorraine R. – Graham, WA
"Lynn's supervision on my sprinkler system installation has been outstanding! He was prompt and professional in answering all of my 'typical home owner' questions. Please extend my appreciation to the crew. Larry was wonderful to work with as well. The success of Olympic Landscape & Irrigation reflects the hard and thorough work you all do out in the field."
Charles C. – Puyallup, WA
"Thank you for your backflow assembly test service! I appreciate your reminder notice & the promptness of your service."
Elizabeth B. – Puyallup, WA
"The guys who do the backflow assembly installation were wonderful, very professional."
Scott H. – Puyallup, WA
About Puyallup, WA
Puyallup at a Glance
The City of Puyallup is situated at the foot of scenic Mount Rainier in the beautiful Puget Sound region, 10 miles east of Tacoma and approximately 35 miles south of Seattle. In its early years, Puyallup was an agricultural community. Farmers grew hops, berries and flowers and the city continues to pay homage to its agricultural roots. The spring is celebrated with the annual Daffodil Parade and in the fall the Western Washington Fair continues to be a favorite destination for visitors… read more
Sumner and Graham, WA Resources
Below are some additional helpful links for those in living or traveling to Sumner and Graham, WA.
Looking for FREE Landscape Design Ideas?
For starters, download or read online, our FREE Landscaping Design Guide! Then, check out our landscaping photo gallery below for more ideas and direction for all your landscaping needs. If you'd like to get in touch, contact us today!