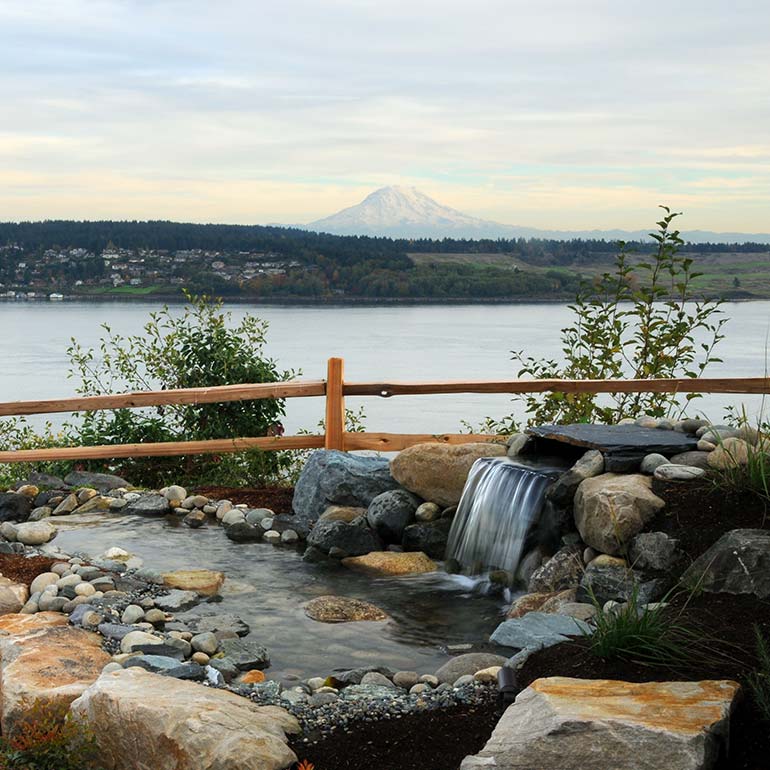 Olympic Landscape has been providing Tacoma with a full range of landscaping related services since 1977.
We deliver exceptional landscaping services at your home or business. We specialize in
landscape design, construction, sprinkler service and ground maintenance for those in Tacoma, WA, Fircrest, University Place
and other areas throughout Pierce County and Puget Sound.
Our goal is to provide our customers thoughtful service, innovative landscape design ideas and technical excellence. Get in touch with us today if you're looking for a professional landscape designer in Tacoma, WA who can bring the vision for your outdoor space to life!
Landscape Design, Construction, Service and Maintenance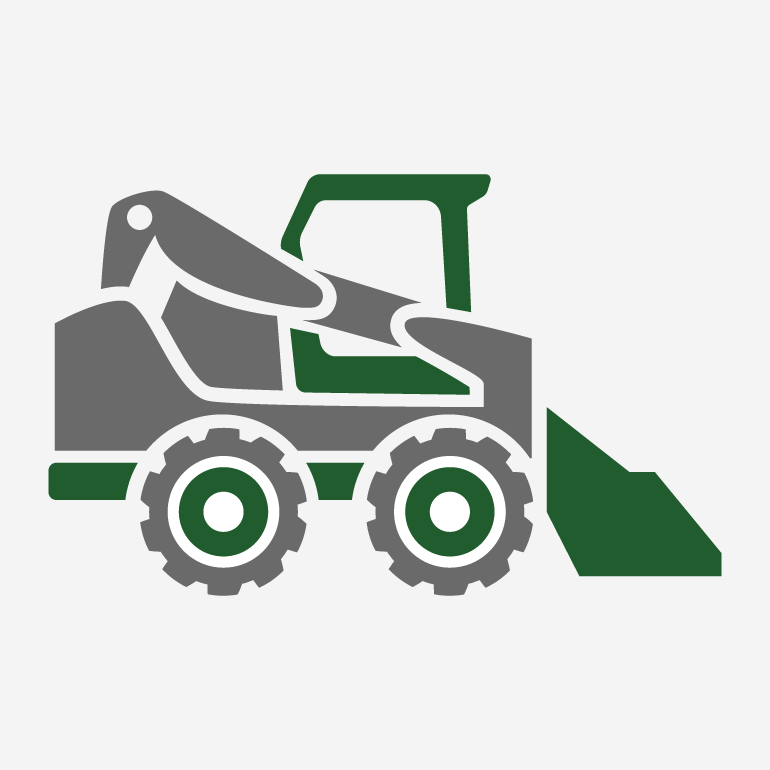 Sprinkler and irrigation system installation
Garden pond design, waterfalls and other water features
Total outdoor lighting solutions
Special construction features
Outdoor rooms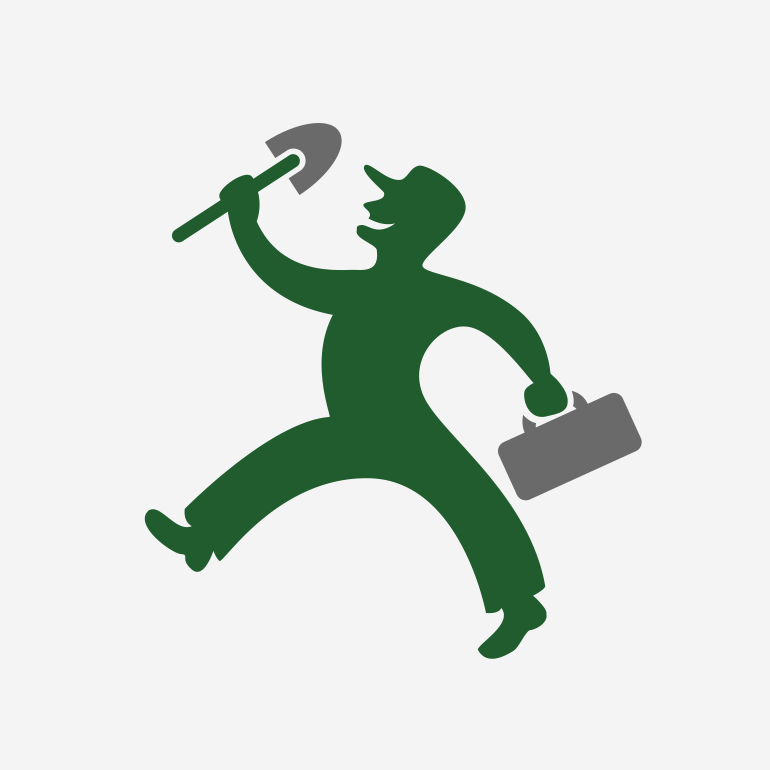 Landscaping Service
Sprinkler and irrigation service
Outdoor lighting
Backflow assembly testing
Commercial snow and ice service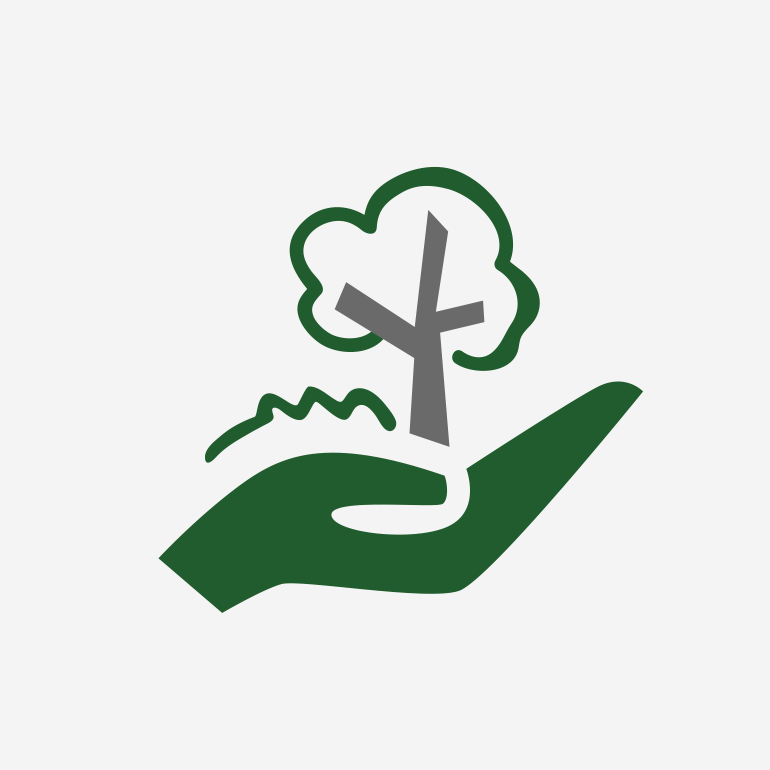 Landscape Maintenance
Mow, edge, blow, trim
Weed, rake, cleanups
Flower/planter beds
Pruning, apply bark, mulch beds
Thatching, aerating and reseeding
Fertilize shrubs/turf areas
Contact us for a FREE consultation or request for service.

Thanks to all our customers and friends who voted for us again this year!
Olympic is honored to have been voted South Sound Magazine's "Best Landscaper" every year since 2010!
South Sound Magazine is a great local 'lifestyle' publication that features architecture, interior design, landscaping, art, dining & entertainment, and much more of the Northwest's best.
They have compiled their 12th Annual list of "The Best of South Sound" where the readers vote on their favorites within the South Sound region. Thank you South Sound for this fun event!

Thank you to Showcase Magazine readers for this award.
Olympic is honored to have been voted Showcase Magazine's "Best Landscape Designer" again for 2021... the fifth year in a row!
ShowCase Magazine features the art of living in the Puget Sound Region. It is a high end lifestyle, quarterly print and digital magazine with powerful writing and appealing images, serving their readers as a guide to the best of the area.
Feature articles include don't-miss community events, dining and art stories, eye-catching spreads on fashion, home décor, outdoor living and wellness issues.
An Olympic Landscape Design Project in Tacoma, WA
Landscape project goals:
Regain the enjoyment of their landscape
Improve access from home's upper to lower level
Reduce hazards in the steep climb to/from the beach
Create raised garden beds for herbs and veggies
Provide color interest
Preserve views
Easier to maintain
Install sprinklers
Landscape design/build process and results:
This Day Island home overlooking the Tacoma Narrows offered beautiful water views and glorious sunsets. A recent remodel provided comfortable styling and gracious living. The grace needed to be carried into the overgrown landscape. The owners missed the joy of gardening as the backyard fell into disuse and there was very little connection from the upper living area to the lower backyard. The climb down to the beach was difficult.
The goal focused on creation of an enjoyable space, easier maintenance, and flowing transitions between the three main levels of living area, backyard, and beach. As with all landscape revisions the site work, clean up, and shaping is foundational to the overall success of the project.
In this case, the cleanup revealed unknown grades, massive rocks, and opened up possibilities. One such rock was planned to be the pivotal accent for the new path to the beach. To keep the step risers a comfortable height the walkway lengthened and curved from the backyard patio down to the beach.
Colored stamped concrete was chosen as the paving, replacing brick and timbers, to increase safe footing and reduce maintenance. It beautifully ties a warm ribbon of color from one level to the next. The old brick was cleaned and used to build raised masonry garden beds, creating an easy height for tending plants and angled to optimize the sun and living spaces. Another sweep of steps transitions up to the side yard just off the kitchen to form a small patio with room for a woodfired pizza oven and table grouping. The entire project pulled all the elements together to form a place of relaxation and peaceful views at every level!
What Customers Say About Our Tacoma, Fircrest and University Place Landscape Design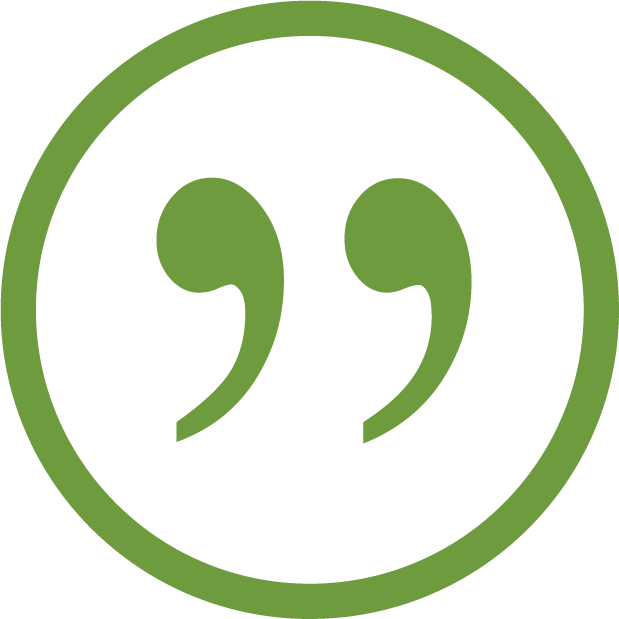 "It was our privilege and pleasure to work with the Olympic staff on our garden landscape. The designers' vision and expertise was exceptional, and everyone on the team worked diligently on the installation. We appreciated being involved as the project evolved, and the finished product exceeded our expectations. We enjoy our yard daily, and are grateful we chose Olympic as our landscape specialist."
Mark & Sheri B.
Tacoma, WA
More customer testimonials...
"They came and I am a very happy customer! Thanks so much for always great service."
Carol M. – University Place, WA
"Lynn, you have been servicing my system for years. The two guys you sent out today have done an outstanding job. They are actually showing me things even I didn't know existed or had problems with. Great job and thanks!"
Joe P. – NE Tacoma, WA
"I wanted to let you know that Shaun came out this morning to do our annual sprinkler startup service. I couldn't be happier with the quality of work this young man performed; he did an outstanding job, had a confident attitude, and was very professional. My thanks go out to Olympic Landscape."
Keith S. – Tacoma, WA
"Shaun was very helpful, very sharp and a real pleasure to deal with."
Hugh D. – Tacoma, WA
"It's been so enjoyable working with John; he is such a nice man. We are just thrilled with what he's come up with for us."
Patty B. – NE Tacoma, WA
"Thank you for your great service in repairing our sprinkler system. Your technician was very efficient and professional in his work to make our sprinkler system perform better than it ever has since we purchased our home in 2003."
Michael M. – Fircrest, WA
"Kip is amazing! He has a passion for his work and he's a nice guy too! I couldn't be happier! Thanks again."
Ron S. – NE Tacoma, WA
"Your technicians deserve a raise, they did a great job. Very meticulous, and my sprinklers are now in great shape."
Jack T. – Fircrest, WA
"Our sprinkler system has never worked as well as it does now. Thank you."
Glen & Alice C. – Spanaway, WA
"Olympic was here yesterday doing some work at my unit in Goldmont. They were incredible. For example, I had been standing nearby when they were digging and working. Later, when the Goldmont facilities manager asked me to show him where they'd worked, I couldn't find it. They had cleaned up so well behind themselves that I couldn't even see where they had dug. They even put the beauty bark back in place. I never call into companies like this but I truly appreciated their hard work and wanted to let them know that."
Barbara O. – Tacoma, WA
"Darren, I just wanted to let you know how pleased we are. It is everything I imagined it would be. I wanted to let you know that all of your guys work so hard and they did a great job. Thank you!!"
Joy J. – Tacoma, WA
"We really appreciate the great job your team did for us. Please thank John for me."
Ken D. – Tacoma, WA
"Julie, I can't thank you enough for your customer service and commitment to making everything right. You have been an absolute pleasure to work with!"
Annie J. – Tacoma, WA
"Julie you are the bomb… Tyson and his crew have done a fantastic job, sure appreciated it. I went outside yesterday looking for something to complain about but couldn't find anything!!"
Ralph M. – Tacoma, WA
"Jonathan & Brandon did an amazing job; they were on time, even early, got right to work and finished all the work. I am so impressed, I knew you guys have always done my Backflow Test and were good, but had no idea and am just very impressed. Thank you so much."
Ruthann M. – University Place, WA
"I am calling to tell you Zak & Harvey were just here. They went through things and repaired a couple of things. I wanted you to know that they were very professional, efficient and polite. I just can't say enough. I was impressed with both of these young men. You're doing a great job of hiring people. Lynn, I appreciate you, too. Thanks you so much."
Lisa T. – University Place, WA
"This fall we would like to start with a redesign of our existing garden. Your company has been maintaining our irrigation for many years and I really like your service."
Fran C. – Tacoma, WA
"I am very pleased with both guys that came out and performed my spring start-up. They were efficient and well informed."
Larry B. – University Place, WA
"The two guys you sent out were just AWESOME. They found a connection point that I never even knew about and I have been here a long time, so I am very pleased with all. They found the problem valve, replaced it and did the spring start-up, all within an hour of time. Great guys!"
Tim C. – University Place, WA
"Everybody worked hard and the place looks great. Tyson walked me around the yard and explained everything they were doing. He's a great guy. Pass this on to Neil…"
Andrew L. – Tacoma
"I would like to commend the team who revamped our backyard. Hames created a lovely design and helped us see his vision. Darren and his crew carried out the design in a timely fashion. All were polite and respectful of our home. They worked carefully and efficiently. We especially appreciated the cleanup at the end of their day. Dan and his crew did a marvelous job on the fire pit and seating area. All the men who worked on our project were friendly and professional."
Sue H. and Peg C. – Tacoma, WA
"I am so pleased with your service tech and how this was all handled. You guys did a great job repairing our backflow assembly and helped us put off having to replace it. Your tester was wonderful…. Jon, was that his name? Very professional and he knew what he was doing. What an enjoyable experience."
Destiny City Church – Tacoma, WA
"Just a quick note Lynn to let you know how much I appreciate yesterday's shut-down service. Your Team arrived at 11:00 and did their work efficiently and professionally. Both really nice guys and a pleasure to have at our home. Talk with you next Spring, if not before."
Gary W. – Tacoma, WA
"The steps look better than we thought they would. We saw what hard work this was getting these into the yard. Your guys did a great job."
Jeff & Sue R. – Tacoma, WA
"All of your men were wonderful to work with and I really like my landscaped yard. I love being outside and you've created a mini-paradise for me. I look forward to 'moving' outdoors this summer. Thanks to all of your men who worked in the bad weather, John for the design, Dave for my woodwork, Rich for the brick dressing, and Darren for overseeing it all. Neil you have a great crew!"
Sig R. – Spanaway, WA
"I am simply silly in love with my yard. It all moves so beautifully. Walking through the front yard, then the living room and den, across the deck, and into the backyard is a lovely journey. John, you are very good at your job."
Braden W. – Tacoma, WA
"We appreciate Todd and Ben's attention to detail and workmanship over the past years of service. Thank you."
Rodney M. – Parkland, WA
"Olympic Landscape services my sprinkler system. They show up on time and clean up before they go. I especially love that Larry. He is so down-to-earth and honest. He is great!"
Sally M. – Tacoma, WA
"Over the years we have used your company to start-up our sprinkler system in the spring and shut it down in the winter. Your employees have always been the most professional, friendly people. A company that provides quality customer service is so important. Thank you for providing the best."
Tracey K. – Tacoma, WA
"The job looks wonderful. The crew went way beyond what we expected. The weeded the whole back yard and dressed it up with bark. The guys did a great job. We love it."
Bill S. – University Place, WA
"I am excited for the spring to see what the yard will show us. John, your expertise is so appreciated and valuable to us. We feel great about it. Jonathan is here and working hard to bring the sprinkler system up to what it should be. Thank you for your leadership and making our yard better. Please thank Darren and his crew for a job well done. We love the results!"
Susan R. – Tacoma, WA
"I want you know that Dan and I are thrilled with the changes to our property!!! The crew has been really friendly and easy to work with."
Janie O. – Ruston, WA
About Tacoma, WA
Tacoma at a Glance
Located at the foot of Mount Rainier and along the shores of Commencement Bay in Washington state, Tacoma is recognized as a livable and progressive international city. With a population of more than 199,600 residents, the city that incorporated in 1884 has grown from its historical roots as a home of sawmills and a bustling port that exported goods around the world to a center for international exports, the arts and healthy, affordable living… read more
Fircrest and University Place, WA Resources
Below are some additional helpful links for those in living or traveling to Steilacoom and Dupont, WA.
Looking for FREE Landscape Design Ideas?
For starters, download or read online, our FREE Landscaping Design Guide! Then, check out our landscaping photo gallery below for more ideas and direction for all your landscaping needs. If you'd like to get in touch, contact us today!