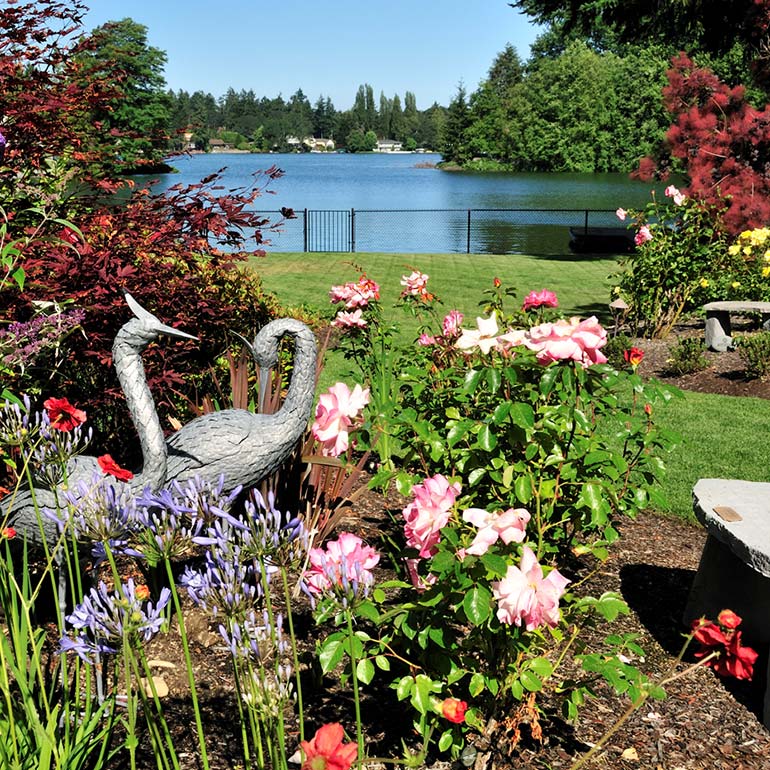 Do you have that smaller area of your yard that just doesn't fit or would be the perfect location for a garden accent feature?
Olympic offers on-site consultation for these garden accent areas – along with a sketch and material list. We can also offer a proposal to complete the work, if you would like our help with that part. Please give us a call, or use our easy online request form if you're interested in our garden accents service.
Garden Accents by Olympic – making your landscape come to life!
What Garden Accent Can Bring Your Outdoor Space to Life?
Whether you already have an idea in mind, or would like the help from a professional on our design team, Olympic can help you achieve the "perfect" garden accent look you're after.
The accent you need might be:
A new patio or conversation area
A privacy screen and arbor
An area that needs outdoor lighting
A fire pit area
A water feature to blend in with what you already have
Maybe you want some raised planters for vegetables or flowers
A private place to escape
Or simply a landscape remodel – enhancing the entry or that special area you have in mind
With decades of experience, Olympic's landscape design team has what it takes to make your vision a reality. Large or small, we would love to meet with you to discuss the possibilities for your yard.
How It Works
From the initial consultation with one of our landscape designers to the design sketch, we believe you will enjoy the experience.
Here are the steps:
Contact Olympic for an on-site consultation
Our designer will arrange a meeting time and visit you at your home.
Your ideas and wants will be discussed and a sketch, material list or written directions will be prepared at your home.
The basic cost for a Garden Accent design is $450. This allows for about 3 hours of time at your home, or a combined 3 hrs at your home and in our design studio. You may request additional design work which would be billed at our standard design rate.
If desired, a proposal for an Olympic installation will be prepared at your request.
Rejuvenate your landscape design with some fresh garden accent ideas and a new direction for that area you have in mind.
The designers at Olympic Landscape are incredible at creating garden accents. Invite them out to discuss your ideas and to develop a plan for that area you're struggling with. To connect with someone from our team, use our easy online form or just simply us a call.
Our gallery is filled with beautiful garden landscape design ideas. Explore more.